Dernier article
Holztiger animals review by Patrick
Patrick give his review about Holztiger Wooden Animals
Lire la suite
Ergobaby creates Aura: a new generation of baby wrap
Publié le : 02/06/2020 14:53:31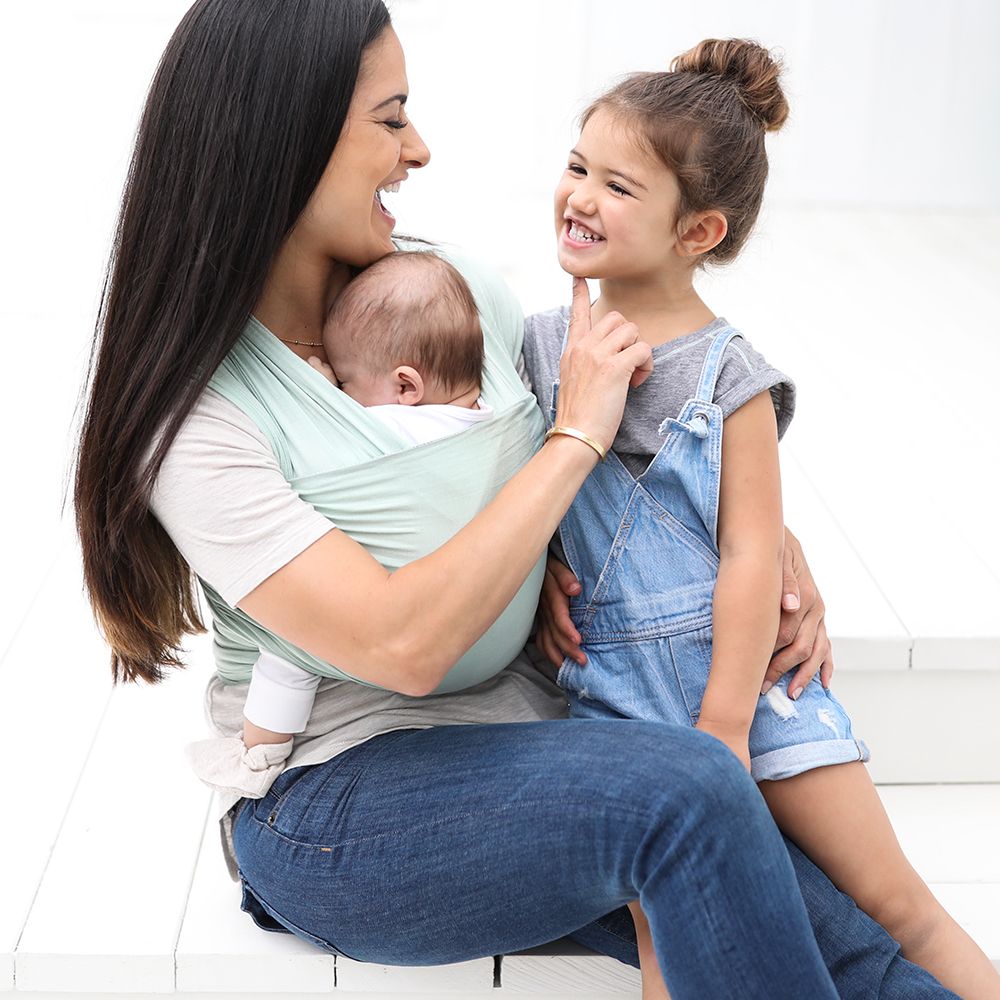 This is Aura, the Ergobaby Carrying Case. Its particularity? It is made of eucalyptus and acacia viscose. A new baby wrap created for your comfor.
Aura eucalyptus and acacia Erbobaby wrap
Ergobaby releases a new innovative and unique wrap named Aura . It is made of 100% eucalyptus and acacia viscose. A first!
Eucalyptus fiber
Eucalyptus is a plant whose fiber is interesting in the textile industry. Eucalyptus is easy to cultivate, it grows alone and quickly. Its yield is 10 times higher than the cotton. Most eucalyptus fibers come from extraction mode using non-toxic solvents.
Eucalyptus fiber is fashionable. It is a fiber with interesting properties. The resulting fabric is soft and light, very pleasant for the skin.
Aura: a sweet and supportive wrap
Your new baby sling is unique. It is soft and ultra-light for an optimal support. Aura allows you to wear your child from 3.6 kg to 13.6 kg. A feat due to the specific technical of this magnificent wrap.
Aura: the ideal way to start soft baby wearing
The Ergobaby Aura d is ideal for young parents looking to wear their child. It's easy to use because :
is one size: neither too short nor too long
one size fits most, petite to plus size friendly
machine whasable.
Just do the basic knotting to carry baby
Aura: to go to school while watching baby
Young parents appreciate being able to take care of their business while wtching baby. The solution is the carrying case. You have baby everything against your heart. Your hands are free for your occupations. You can feel his breath. You gently kiss him on the forehead. Baby is reassured and soothe. So worn, babys more serene.
Aura: an easy wrap for everyday life
Ergobaby wants to simplify your life and proves it to you:
easy
ultra-lightweight
breathable fabric
soft for the skin
Supportive and resistant
Aura, 3 models
Sage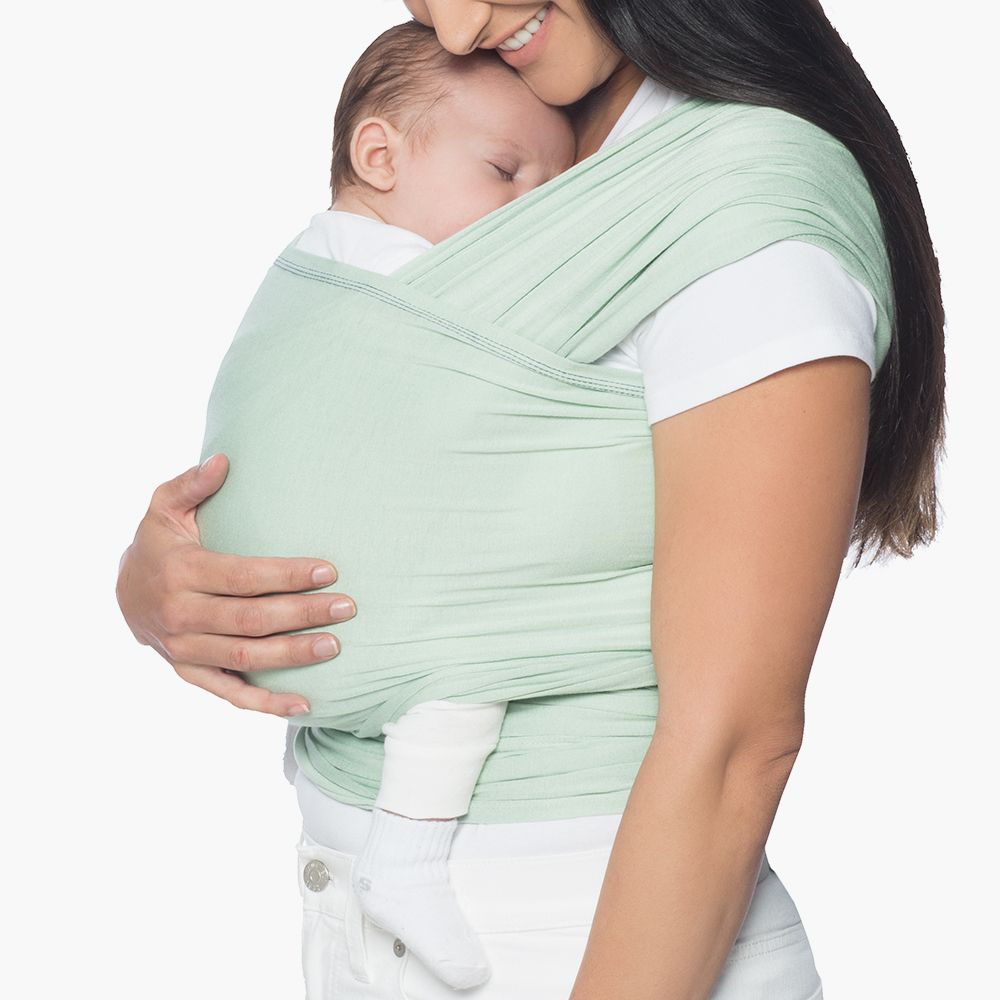 Indigo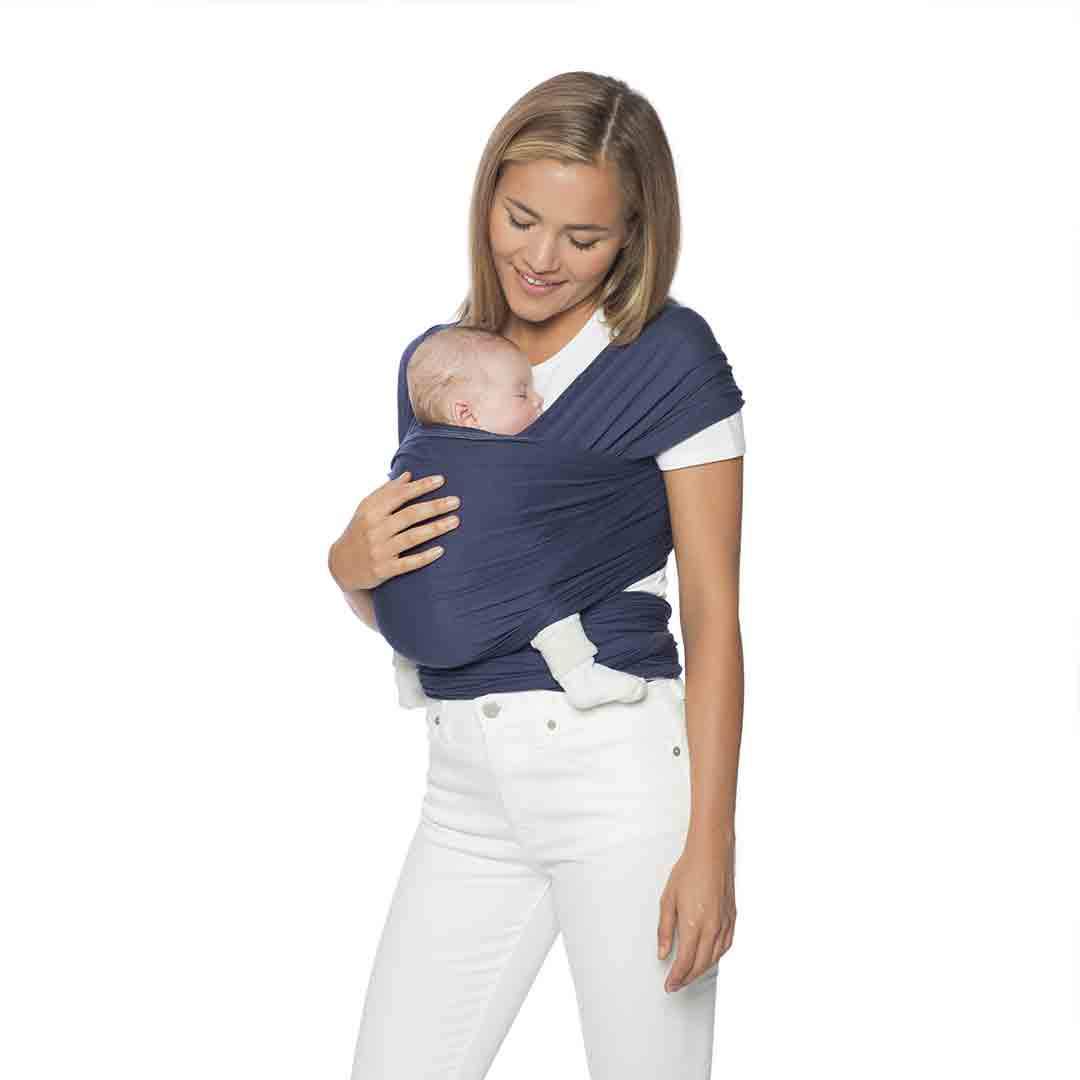 Grey stripes