Dernier article
Holztiger animals review by Patrick
Patrick give his review about Holztiger Wooden Animals
Lire la suite
Holztiger animals review by Patrick
Publié le : 03/02/2020 16:36:27
Patrick, 62, grandfather of several grandchildren between the ages of 2 and 8.
I discovered the Holztiger animal collection through my grandchildren's great-grandmother, who constantly "swore" by them... and only them.
But why are they so appealing?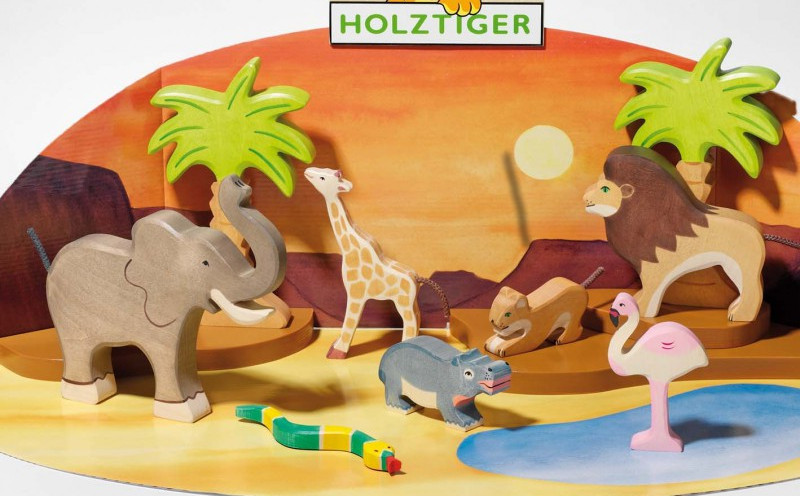 To understand why, you must hold at least one in your hands... whichever one!!
These little animals, handcrafted from hardwood that is lovely and smooth to the touch, are as enchanting as they are beautiful, and particularly well finished. Furthermore, the complete collection is also available in various shapes, colours, and sizes!
They have captured the interest of the entire family and it's not uncommon to see everyone, from the youngest to the oldest, arranging the menagerie according to size, species, or regional origin. It gives us an opportunity to brush up on our geography and take out the world map!
This is usually where the problems start, because the younger members want to create families (e.g. the Elephant family - with the Dad, Mom, and little ones), while the older members refuse to mix farm animals with African animals or those of the North Pole, as it would be unthinkable to put the little Penguin together with the Crocodile!
"head up" hippo should be placed in front of the "eating" hippo.
Finally, we all agreed to make a little train by lining them up in single file, one after the other, with the larger animals in front and the smaller ones behind... that is until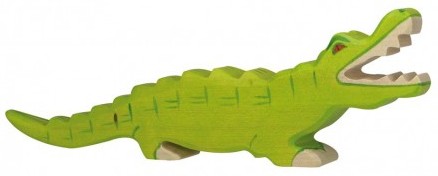 (3 years old) said that she saw no reason why the raccoon should be placed behind the squirrel and in front of the crocodile.
To keep the peace, I would advise you to get each child their own collection and make sure they never play together again... unless you're planning to record their antics and arguments and want a good laugh!!!