The hood of the baby carrier Boba 4G
The hood of the baby carrier Boba 4G


To see our full range of baby carriers Boba 4G
The hood "sleep" in the baby carrier Boba 4G is the perfect solution to make your child sleep.
Follow these steps to protect the head of your protected :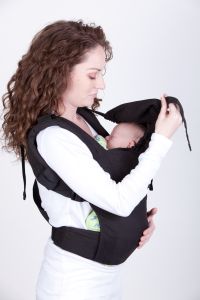 When your child is asleep, pull the hood of the baby carrier.
Attach the strap of the hood on your shoulder thanks to the push button
Attach the second strap on the other shoulder.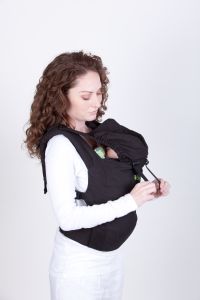 If the hood seems too small or too large, use the adjustment straps at its base to adjust the height,
NOTE: Leave a little slack in the hood so that your child's head is not too tight against your body. Ensure that the hood of the Boba 3G does not cover the nose and mouth of your child in order to maintain a circulation of air.

If you don't use the hood, ride with the straps and place it in its storage pocket.
The other benefits of the hood of the baby carrier Boba 4g
The hood can be completely removed. Simply detach the three snap buttons at the base of the pocket.
The baby carrier Boba 4G contains a storage pocket with zipper for your hoodie when it is not used. Just roll up the hood, slide in the pocket and close the Zip.
It can also be stored in the external pocket with elastic bands to be released easily during the portage.
The hood of the Boba 4G can serve as a "cover" to breastfeed discreetly.
Protects your child from the sun's rays or wind.
For more information on the baby carrier Boba 4g
Use the hood of the baby carrier boba 4G in video