Stirrups of the baby carrier Boba
Well use the calipers of the baby carrier Boba 4G
To see all our baby carriers Boba 4G

Your child's legs are large enough to use the stirrups on the Boba's from a year and a half (or when he starts to type in your hips with his feet).

The footrests of the Boba have different settings to be perfectly adjusted. What you must remember is that your child's feet should be parallel to the ground. His knee must be raised at least up to the level of his hip. The straps are to adjust accordingly.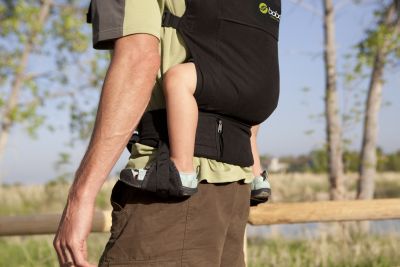 The straps of the Boba can be easily adjusted in a few steps :
Slide the strap through the fastener a plastic slide and clip-in order that the thighs of your child remain parallel to the floor.
The footrests can be moved forward and backward by dragging the piece of plastic securing the long zipper is installed on the belt.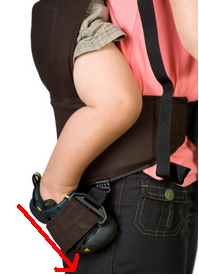 The feet should be parallel to the floor and the knee should come to the level of the hip. The boy in the photo is not in the right position because his feet are facing down. It is necessary in this case, tighten the straps and move the calipers.

The footrests can be easily removed. Simply release the snaps and slide the strap through the piece of adjustable plastic.

Important : don't forget to remove the calipers, your child's feet before removing the baby carrier Boba 4g

For more information on the baby carrier Boba 4g