Learn all about the scarves Serge cross-Storchenwiege
Weaving twill cross-Storchenweige , copied never equaled:
As the photos show, weaving twill-twill is more complex than plain weave. The yarn of the weft passes under one and then on two other warp yarns by shifting a wire to each passage. (definition wikipedia).http://fr.wikipedia.org/wiki/Serge_%28tissu%29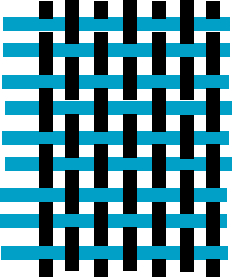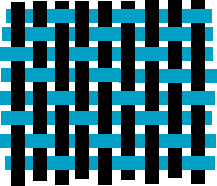 Plain weave Weaving twill cross
The technique of weaving Twill gives the fabric of the scarf very interesting properties :
the fabric is very sturdy and provides a maintains safe without deformation

It is flexible and you can tie knots, and fold your scarf without difficulty
Storchenwiege has perfected this technique, as they use " glue string ". To make it simple, the fibers are bonded together with special substances and non-toxic which increases the internal stability. Specifically when your child is carried by a Storchenweige, his head is better stabilized and the knots slip much less.
Of course, the best technique of weaving is nothing without a good quality of fiber. This is why Storchenweige has carefully selected its fibers in the best cottons.
The fiber of cotton Storchenwiege
Strochenweige has carefully selected its cotton among the farmers respecting both the environment and the workers. The German company is committed to quality. Each scarf is certified by the serious independent label Oeko-tex 100, which guarantees a product free of harmful substances and 100% cotton. This detail to its importance as baby chews very often your wrap.
The scarves Storchenwiege : 2 years warranty
After many tests on scarves 50% linen – 50% linen, Storchenwiege arrived at the conclusion that the 100% cotton is the most solid for scarves of cotton. The fabric does not ravel and guard are aspect. Confident in its products, Storchenweige is one of the only manufacturer to guarantee carrier-baby 2 years.
Maintenance tips for your scarf
The manufacturer allows washing at 60°c because the cotton is very resistant. However, in most cases, washing at 30°C is good enough. In the case of tasks embedded, we recommend that you use a soap stain remover natural. For drying, try to use the clothes line and avoid the sun to preserve most of your colors. The dryer, is not advisable because, even at low temperatures fibres may wear out prematurely.
The positions of the portage with your sling Storchenwiege.
The Storchenwiege allows many positions of carry. A detailed information leaflet is included with each scarf. You can also see our topical 3 basic knots with the sling Storchenwiege.