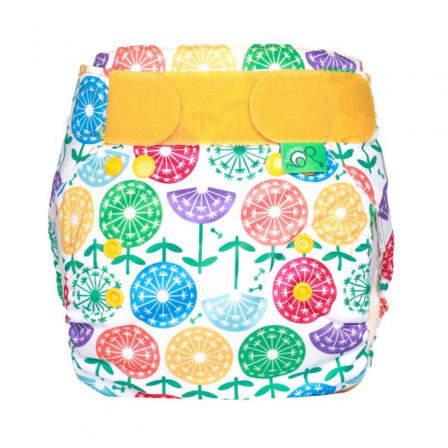 View larger
Tots bots Peenut wrap - blue
Tots Bots
In addition to a classic
The over-layer Peenut is a panties for very effective protection. Thin and comfortable, it is used with a layer in a classic, a stroke, a lange. It is PUL which is waterproof.
The panties of protection PeeNut may be used in the system TE2 Peenut : you pressionnez inserts PeeNut in.
The panties PeNut has broad elastic : no leakage. Your baby's skin is not marked.
From birth to toilet training.
Layer certified Oekotex 100 and manufactured in Scotland.
Model : Panties of protection Totsbots Peenut blue (Cherub in English).
No reward points for this product.
Your order delivered within 2 to 4 days
Panties of protection PeeNut from Totsbots
The panties of protection Peenut from Totsbots is to use in addition to a layer in a classic Bamboozle , or other brands. It serves as protection waterproof thanks to its fabric PUL breathable and waterproof.
It is also possible to use the panties of protection as a TE2. The all-in-two requires the inserts PeeNut. They pressionnent in the panties because it contains a system of domestic pressures.
Zoom in on the panties of protection PeeNut
fine and comfortable
the hook and loop fasteners to adjust perfectly the panties
suitable for all body types
scalable thanks to a system of 2 rows of pressure on the front of the diaper : you can adjust the height of the layer for use of the naisssance cleanliness
Compatible with all standard diapers, contours, and diapers.
Composition of your panties PeeNut
The panties of protection PeeNut is 100% polyester (PUL) which is waterproof and breathable. She is certified Oekotex 100.
Maintenance and cleaning
Wash at 40°.
the velcro fastening of the PeeNut is folded back on themselves for washing
dryer not recommended
drying very fast
use a mild detergent such as washing Potion recommended by the manufacturer.
Data sheet
Material
Pull
Label
Oekotex 100
Made in
Scotland
Baby's weight
4,5 à 16 kg
Size
One size