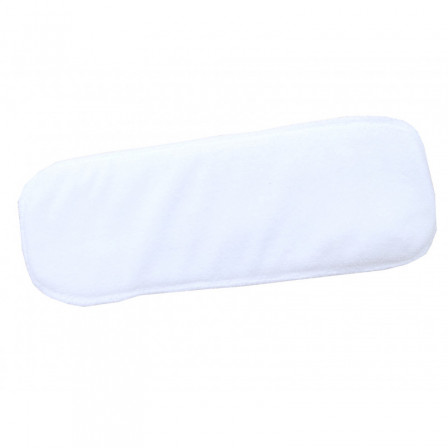 View larger
Booster microfibre P'tits Below, to the unit
P'tits Dessous
The booster microfibre white P'tits Dessous absorbs liquids very quickly. Made up of 3 layers of microfiber, it increases the absorption of the cloth diapers. They are fine and do not effect the "big butt".
It dries very quickly.
100% polyester certified Oekotex 100.
Dimensions : 33 x 13 cm.
Model : Booster white microfiber P'tits Below.
No reward points for this product.
Your order delivered within 2 to 4 days
Booster microfibre P'tits Below
The booster Microfibre P'tits Below is added in the vcouche in order to increase the absorption. Highly absorbent, the microfiber quickly absorbs the liquid.
The booster white can be used in all cloth diapers.
Use booster microfibre
The booster uses day, perfect for naps, night.
Composition
End and absorbing the booster arises in the layer or insert in the pocket. It does not create a
Made of 100% polyester certified Oekotex 100.
Dimension
The bosster microfiber white measures 33 x 13 cm.
Maintenance and cleaning
Data sheet
Material
Polyester