Tots Bots
Totsbots Peenut TE2 layer washable White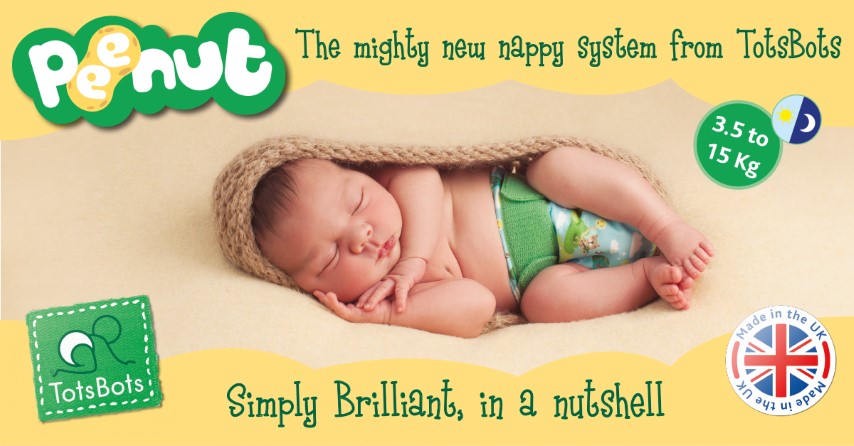 Peenut TE2 Tostbots purple : easy to use and effective
The layer of machine-washable TE2 Peenut is made up of 2 parts : an insert absorbent bamboo and panties of protection in PUL which is waterproof.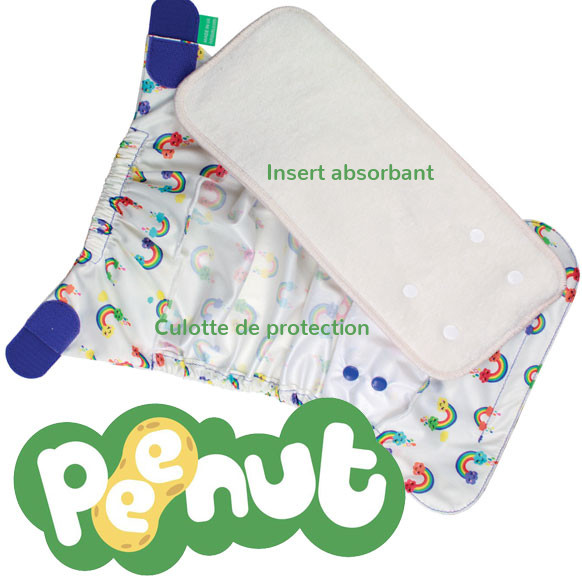 The insert Peenut 2-in-1 bamboo is provided with the layer. It is composed of 2 parts :
an insert lightweight (size 27 cm x 14 cm)
an insert medium (size 32 cm x 14 cm).
The 2 inserts can be used separately or together to modulate the absorption of the layer.
With a new-born
The insert light is used for the update and the insert medium for the night.
With a larger baby
The 2 inserts are pressionnés together to increase the absorption capacity of the layer

Inserts absorbent bamboo TE2 Peenut
Use of the layer of machine-washable TE2 Peenut
The layer of machine-washable TE2 Peenut Rumble is an layer easy and simple to use.
At each change of the baby, you replace the insert absorbent Peenut by a insert clean.
The panty is thus reused for 2-3 changes if it is not contaminated.
Layer washable TE2 Peenut Sugar Plum : absorbent and reliable
The layer of machine-washable TE2 Peenut Rumble is made of bamboo. It is very absorbent.
You can modulate the absorption of your TE2 depending on how baby is wetting his diapers.
The Peenut TE2 : from birth to the cleanliness
Your layer Peenut Rumble is available in 2 sizes :
size 1 : 2.5 to 8 kg
size 2 : 4.5 to 16 kg.
The Peenut is scalable. It is rule through rows on the front. The height of the layer is modified. The layer can as well suit a newborn to a toddler.
Maintenance and cleaning
Machine wash at 40 degrees
The velcro is folded back on themselves in order not to damage the machine in your machine
A detergent layer machine is recommended for maintenance of your layers. It prevents the clogging of your layers.
About Totsbots
Mother & Baby has been awarded the prize for the best layer washable 2017 to the TE2 Peenut Totsbots.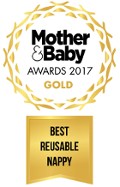 Video presentation of the Peenut
Video explanation of how to use the layer washable Peenut
Characteristics
Minimum age

- birth

Label

- Oekotex 100

Baby's weight

- 4 à 16 kg

Made in

- Scotland

Main advantage

- Couche à scratchs évolutive

Material

- Bambou et PUL

Size

- One size

Conditions de lavage

- 40°

Routine de lavage couches lavables

- Pas de vinaigre blanc ni bicarbonate de sodium
Avis des clients (1 Avis)
Anonymous A.
- 01/01/2021
Fine, belles finitions, efficace.
Bonjour, Pourriez-vous me confirmer que l'insert en bambou en deux parties est inclus avec cette couche ? Bonne journée Alexandre
Bonjour,
Je vous confirme que la couche lavable Totsbots TE2 Peenut Blanc comprend bien l'insert en bambou en 2 parties détachables. 
Bonne journée à vous.