Tots Bots
Bucket 16 l + mesh for reusable nappies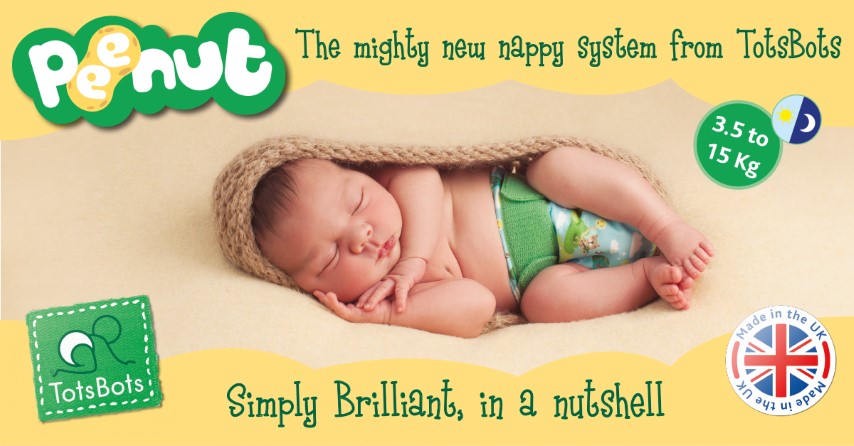 How to use the Peenut TE2
You will find an insert 2-in-1 bamboo provided with the layer. They pressionnent together or used separately :
an insert lightweight (size 27 cm x 14 cm)
an insert medium (size 32 cm x 14 cm).
During the exchange :
The insert is soiled can be replaced by an insert of its own.
You can use the panties several times (2 or 3 changes).
Layer washable TE2 bamboo Peenut
Your layer washable TE2 Peenut is bamboo, fiber is the most absorbent on the market. You choose the absorption of your TE2 with the two inserts provided. Either you use pressionné together, or separately.
with a new-born : the insert lightweight for the day and the insert medium for the night.
with a larger baby : the 2 inserts together to increase the absorption capacity of your layer.

Inserts absorbent bamboo TE2 Peenut
Composition of the Peenut from Totsbots
- 100% polyester polyurethane laminate (PUL) which is waterproof and breathable for the panties
- 80% viscose from bamboo, 20% polyester for the insert
- 100% polyester for the kernel.
The tissue Totsbots are certified Oekotex 100.
Your layer TE2 scalable
Your layer Peenut Robobots is one size.
Your Peenut has on the front of the breeches two rows of pressure. Thus, the layer height can be modified. It is evolutionary, it follows your child :
from birth to the cleanliness
or from 3.5 to 16 kg approximately.
Maintenance and cleaning
- Your diaper goes in the washing machine at 40°.
- The velcro is folded back on themselves in order not to damage the machine in your machine.
- Washing Potion is recommended by Totsbots for the maintenance of your layers. It prevents the clogging of your layers.
About Totsbots
Mother & Baby has been awarded the prize for the best layer washable 2017 to the TE2 Peenut Totsbots.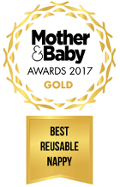 Video presentation of the Peenut
Video explanation of how to use the layer washable Peenut
Avis des clients (1 Avis)
Anonymous A.
- 11/07/2016
Très pratique, grande contenance, le verrouillage du couvercle est indispensable.
Be the first to ask a question about this product!