Ergobaby
Ergobaby Omni 360 Cool Air-Mesh Onyx
Technology Cool Air-Mesh : a performance of anti-heat, high-quality !
After having developed the technology Cool Air-Mesh in its models 360 and Adapt, Ergobaby team its carrier the most complete, Omni 360. Fully micro-aerated, your baby carrier lets you wear it comfortably even under strong heat. With excellent ventilation, it brings you a feeling of freshness that promotes your well-being and that of your child. Breathable, wear-babies Cool Air-Mesh limit the perspiration of the wearer and the baby.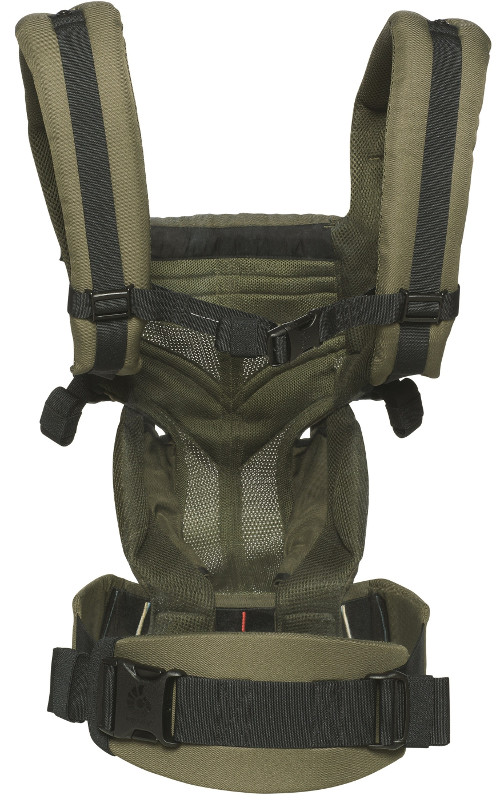 Scalable and very complete : your Omni 360 ideal for wearing newborn and toddler
Wear from birth with your Omni 360 Green Khaki
With your Omni 360, there is no need to cushion or insert : you can carry your baby from its first days ! Adjustable and, therefore, to be scalable, your baby carrier Ergobaby follows the growth of your child and he grew up with. Thus, theOmni 360 can hosting as well as a new-born, a baby or a toddler ! Wear of 3.2 to 20 kg (from birth to 48 months), without a gearbox !
Up to 4 positions of the portage of which the position of "facing the world" !
Your Omni 360 guarantees you a portage physiological in the 4 positions that it offers. Yes, you read that right, 4 positions ! Ergobaby is one of the only brands to offer you the position "facing the world" in addition to the classical positions. In the 4-position, your child's legs are placed in M and an integrated headrest can be very handy ! Your Omni 360 has been tested and certified by the International Institute for Hip Dysplasia.
Here is a small summary of the 4 positions provided by theOmni 360 Cool Air Mesh :
Ventral face of the wearer : as soon as the birth
Ventral, facing the world : from 5 months
Backbone : as early as 6 months
Sidebar : as early as 6 months
The Omni 360 Cool Air Mesh : your baby convenient and easy to use
Do you have any experience of porting very comfortable
In addition to technology Cool Air Mesh that gives your carrier a beautiful performance of ventilation, Ergobaby has wonderfully designed his Omni 360 to offer you a comfort optimal !
Your baby carrier is ultra-lightweight
Padded shoulder straps and entrecroisables
Bad back limited with the lumbar belt
Suitable for all carriers !
Easily adjustable, your Omni 360 adjusts to all of the holders very quickly.
Carry your necessary with the removable !
With your Omni 360 Cool Air Mesh, Ergobaby offers a storage pouch detachable. It allows you to easily transport snacks, coat, keys or mobile phone.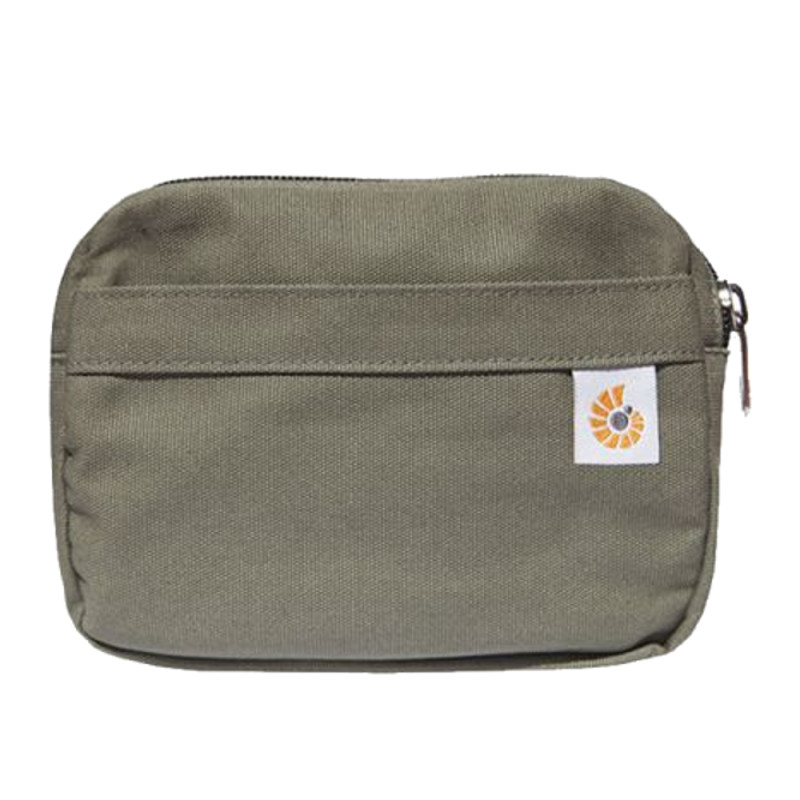 Breastfeeding possible with your baby carrier.
Machine washable.
Characteristics
Recommended baby age

- 0 - 4 years

Carrying positions

- Back, Hip, Front facing parent, Front facing out

Kind of Baby Carriers

- Full Buckle

Baby's weight

- 3,2 à 20 kg

Made in

- Asia

Shoulder straps measurement

- 68 - 125 cm

Waistbelt measures

- 66 - 140 cm

Panel Height

- 38 cm

Seat width

- De 14 à 27 cm

Warranty

- 10 years
Avis des clients (19 Avis)
Porte-bébé de compétition, très pratique, ergonomique, facile à utiliser. Notre petit poussin de 15 jours l'a déjà testé à plusieurs reprises et l'a adopté.
Anonymous A.
- 01/04/2021
Satisfait
Bonjour , Est ce que ce modèle est le nouveau muni de support lombaire ou de l ancien modèle ? Cdt
Bonjour,
Il s'agit bien du dernier Omni 360 mesh Onyx avec support lombaire.
Bien à vous,
Le Service client