Mam
Mam babywearing - cover cold weather insert black
Instructions for the insert great cold Mam
Theinsert MaM Cold weather is an insert warm fleece thick that one adds under a coat or a jacket of portage, or even under a blanket of portage light or a rain cover for times of great cold.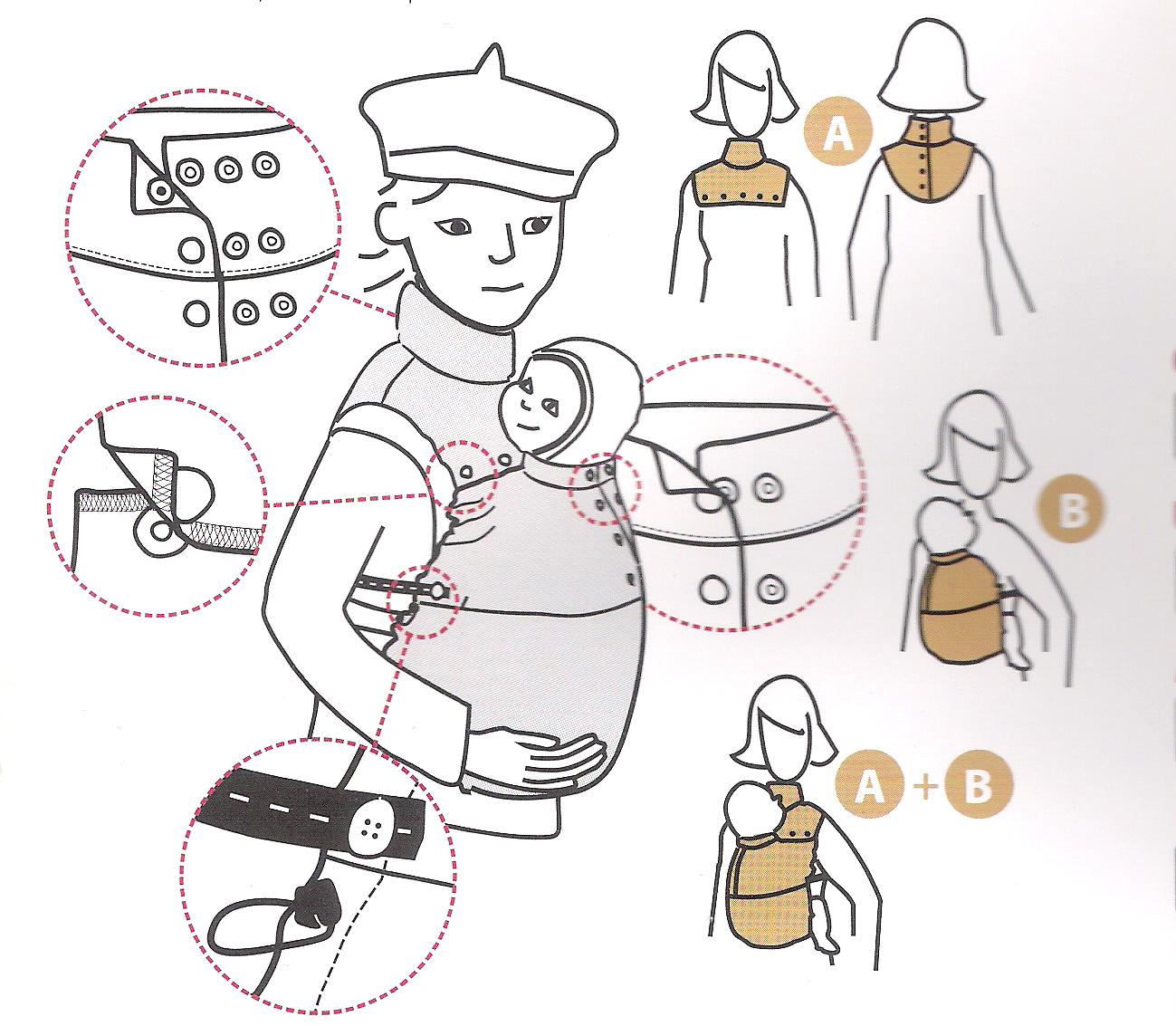 Ilcomplète and a jacket from portage or light rain or a light coverage and you can continue to wear your baby even in temperatures well below zero.
L'insert de portage MaM Cold Weather Insert is composed of a double pass to baby and wearer, and a portion contoured to keep baby warm. The col holder is detachable.
The insert in polar creates a nest, all warm particularly for small children and installs easily over your baby carrier or sling in position " portage on the belly ".
The insert of portage can also improvise a cover for the car seat or stroller.
Wash your cape Mam Cover
Wash at 30C°, delicate program. Do not use chlorine-do not tumble dry. Iron at low temperature (except the cover Deluxe).
We recommend that you wash it before use with other clothing of similar color to remove any excess dye.
Precaution for use
The cover is not a baby carrier but a garment to cover baby when it is worn. Pay attention to safety, in particular when you wear it in the back. Make sure that the child can breathe freely. Always monitor its temperature.
ATTENTION : The insert of portage MaM COLD WEATHER INSERT is a garment that covers a baby carried and does not replace in any case your baby carrier, wrap, sling or other device for the portage.
Tissues of the insert cold weather Mam
inside : microfleece thick
outside microfibre.
The brand Babyidea
All the products of the brands Babyidea-MaM are designed in Finland to create and offer products that :
correspond to the needs of parents
facilitate the proximity and the contact with the baby
meet the nature.
Characteristics
Minimum age

- birth

Carrying positions

- Front & Back

Main advantage

- S'adapte à tous les moyens de portage

Size

- One size
Avis des clients (4 Avis)
Anonymous A.
- 08/12/2018
Très pratique
Anonymous A.
- 25/10/2018
Pratique et facile à installer !
Bonjour, j'aimerais savoir si c'est possible de l'installer totalement seule sur un bébé de 13 mois en portage dos ? Merci
Bonjour,
L'insert peut s'installer dans le dos seul sans problème. Après, si votre question est de savoir si vous pouvez l'installer seule, sans aide, il faudra certainement un peu d'entraînement. Mais vous devriez pouvoir y arriver en l'accrochant sur le porte-bébé (au niveau des bretelles) avant d'y installer bébé.
Bien à vous.