Lennylamb
Babywearing Raincoat Lennylamb - Blue
Lennylamb Ring slings : exceptional quality
Lennylamb offers one of the best Ring slings on the market :
Fabric created and woven by Lennylamb
It is one of  Lennylamb main advantages . The fabric is created and woven by Lennylamb in its own workshops in Poland. This feature allows you to control all points of the manufacturing of your Ring sling. Hightly demanding on the quality of their fabrics and finishes, Lennylamb offers to you a perfect product.
As shown in this video, the seamstresses take special attention to make your ring sling.
Unique serial number
Each ring Sling has a unique serial number. It allows you to give an identity to your wrap and follow the item from the seller to the final customer. When you have a Lennylamb ring sling, the Polish company knows where it comes from. This avoids counterfeits.
A bi-colors ring sling
The model Azurite has the peculiarity to present 2 colors : a navy blue and more clear pastel blue. The finish is very elegant and harmonious.
3 wearing positions
1-Front carry
This is the most famous position to carry your baby. Easy and quick to install, it will be usefull you in any situation.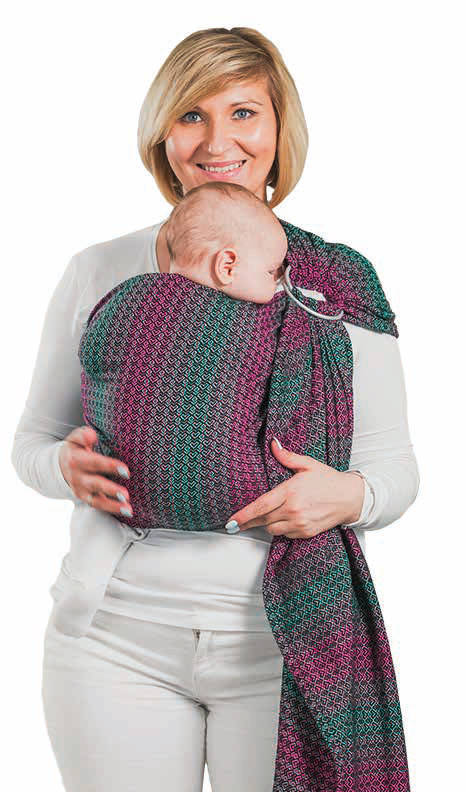 2-Hip Carry
It is a position used for toddlers. It allows you to distribute baby's weight on the hips and is therefore less tiring.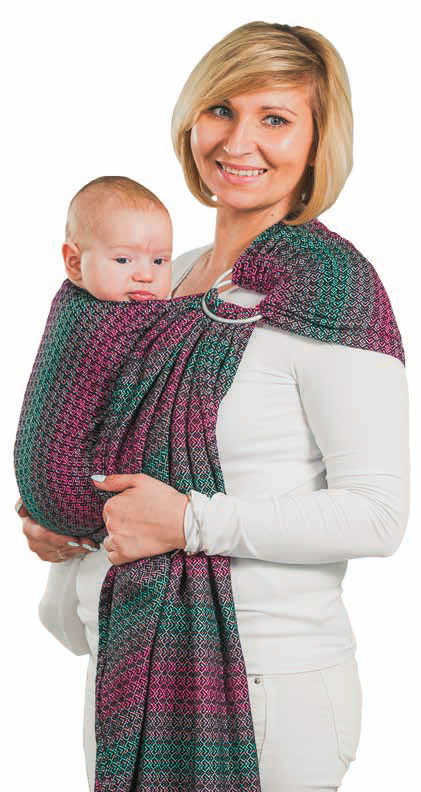 This Lennylamb Video explains how to wear on hip
3-Back carry
It is an occasional way to carry. It is a bit tricky to put in place but can be interesting in some situations. We advise you to check it with a babywearing educator or to download the Lennylamb instructions manual below.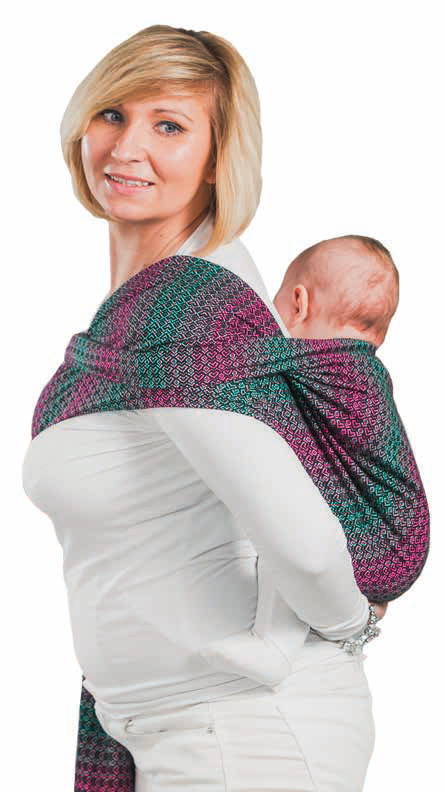 Specifications of the Azurite ring sling
Length : 2.1 meter
Width : 65-70 cm
Weight : 210 g/m2
Characteristics
Carrying positions

- Front & Back

Made in

- Poland

Main advantage

- Good value for money

Warranty

- 1 year

Material

- Polyester

Size

- S/M/XL/2XL/3XL

Conditions de lavage

- 30°
Avis des clients (5 Avis)
Vraiment top pour se protéger à deux ; emballage très soigné et un tissus épaisseur quoique souple - du coup elle ne s'envole pas au moindre coup de vent Après quand bébé est dans ses premières semaines ne pas chercher à voir sortir sa tête comme sur la photo 😉
Imperméable épais capuche adulte qui peut se tourner grâce aux boutons pressions et assez de place pour un bambin de 18 mois en portage
Be the first to ask a question about this product!