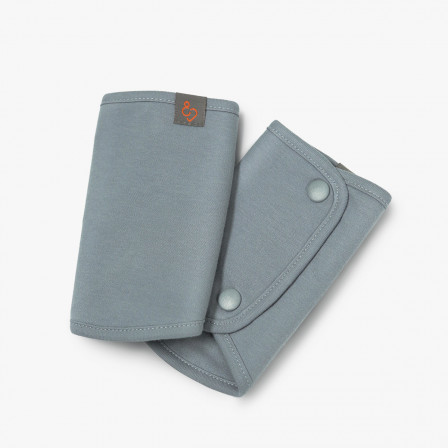 View larger
Waterproof strapless Love and Carry
Love and Carry porte-bébés
Protects-shoulder straps for door-bébes physiological Love and Carry
They are made of cotton for baby-carrier physiological AIR and DLIGHT, and Meï Teï.
The guard straps to protect the straps of your baby carrier from saliva of your child and the wear and tear.
Sold as a pair.
100% cotton.
No reward points for this product.
Your order delivered within 2 to 4 days
Your protects-strapless Love and Carry
Protect-strapless Love and Carry are an essential accessory to protect and sustain your carrier in time. It is an alternative to the too frequent washing of the carrier. The report covers the shoulder straps wash in the washing machine.
Your protect-shoulder straps are lined in cotton for maximum softness.
They click easily on the straps of your baby carrier Love and Carry.
Tip :
You can also use to protect shoulder straps with the baby carrier flexible meï taï.
Composition :
Cotton and polyester.
Data sheet
Minimum age
birth
Material
100 % Cotton
Made in
Europe
Size
One size