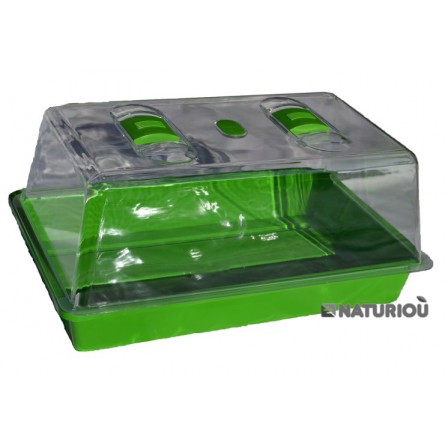 View larger
Mini greenhouse Rigid Jiffy by Vilmorin
Vilmorin
Mini greenhouse Rigid JiFFY
Vilmorin offers a mini-greenhouse quality that you can use from one year to the other.
Dim of the mini-greenhouse: 38x24 cm
Height of the tray: 52 mm
Total height of the greenhouse: 145 mm
No reward points for this product.
Your order delivered within 2 to 4 days
Instructions for use of the mini-greenhouse seedling Jiffy Vilmorin:
STEP 1 : Fill with seed compost to the bottom of your greenhouse
STEP 2: Plant your seeds
Stage 3: Water the seeds according to
STEP 4: Put the sun and shelter from the cold your mini-greenhouse rigid Jiffy, plants grow
STEP 5: Bed the plants the most beautiful.
The greenhouse Vilmorin will also be good for the plants ornamental than those of the vegetable garden.
Find our selection of Organic seeds