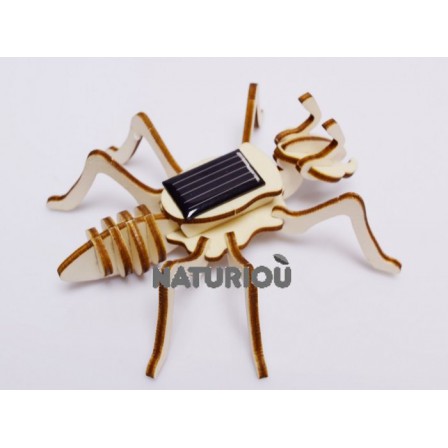 View larger
Model ant solar Héliobil
Heliobil
Model of ant solar mount
Use solar power to move this model of ant Heliobil
From 12 years onwards
Size : 8 cm
No reward points for this product.
Your order delivered within 2 to 4 days
Detail of the model ant solar Héliobil
The body of this ant is composed of pieces of wood and laser-cut.
These different parts are to fit together following a diagram of the installation delivered.
The mini solar panel is fixed on the back of the model, the engine makes the forward ant by micro vibrations.
Héliobil : Models and butterflies to solar energy
Heliobil is the gateway to the land of toys : the Jura.
This family business was established in 1997 by Philippe Debouclans.
Passionate about everything that touches the sun and its energy, he invented a range of models, solar and different designs of butterfly solar, whose movement nearly natural is really surprising.
Data sheet
Material
Wood
Made in
France
Minimum age
6 years