Ling Ling d'amour
LLA Baby carrier P4 Plum
The colours Plum LLA
The color varies according to your screen and therefore be slightly different according to the pictures. The colour Plum is very dark, it is closer to anthracite grey.
It is a color that is sober and delicate. A real success!
The small addition to the baby carrier P4 Ling Ling Love
The extras are often the difference. Your baby carrier P4 Plum is full of details non-existent in other brands. Here is a non-exhaustive list :
1 - an apron adjustable in height and width
Only a few brands such as Buzzidil or Ergobaby Adapt offer this option. It allows to adapt the cloth to the growth of the baby. The setting is simple : small cords are included in the tissue to change the height of the deck. You can thus go from 17 cm width 42.5 cm and from 23 to 44.5 cm for the height.
Photo of the cord for adjusting the height of the seat (P4 Plum)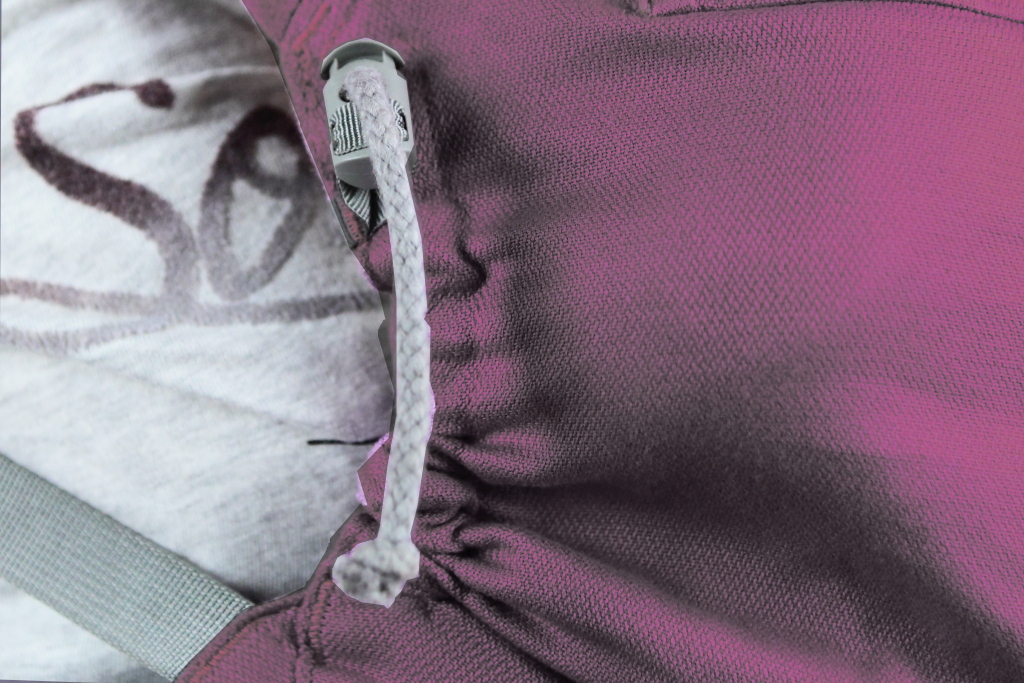 2 - Waistband gusseted
LLA is the only brand offering such an innovation. The bellows allow the seat to follow the size of the fabric. This is a very important point to improve the comfort.
Photo of the belt bellow P4 LLA Plum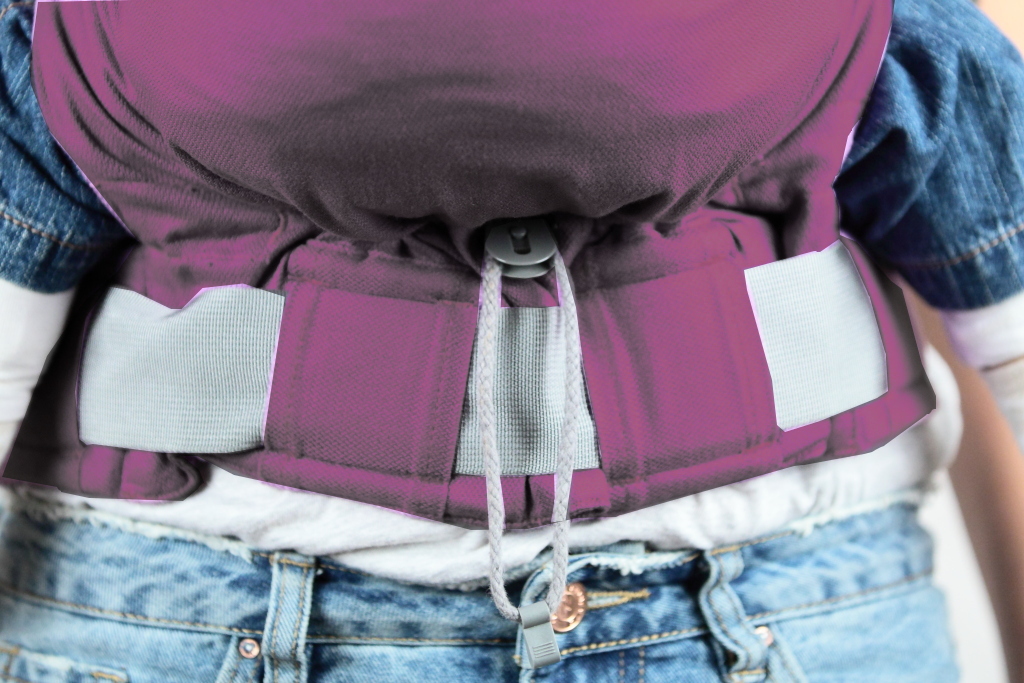 3 - Hood depth-adjustable
To our knowledge, only Ling Ling Love offers this option. The hood is very important in a baby carrier. It protects from the weather and in addition, it serves to wedge the head of a sleeping baby. The baby carrier P4 Ling Ling d'amour is a rule in-depth. It is particularly interesting to follow the contours of baby.
Photo of the hood of the P4 Plum Ling Ling love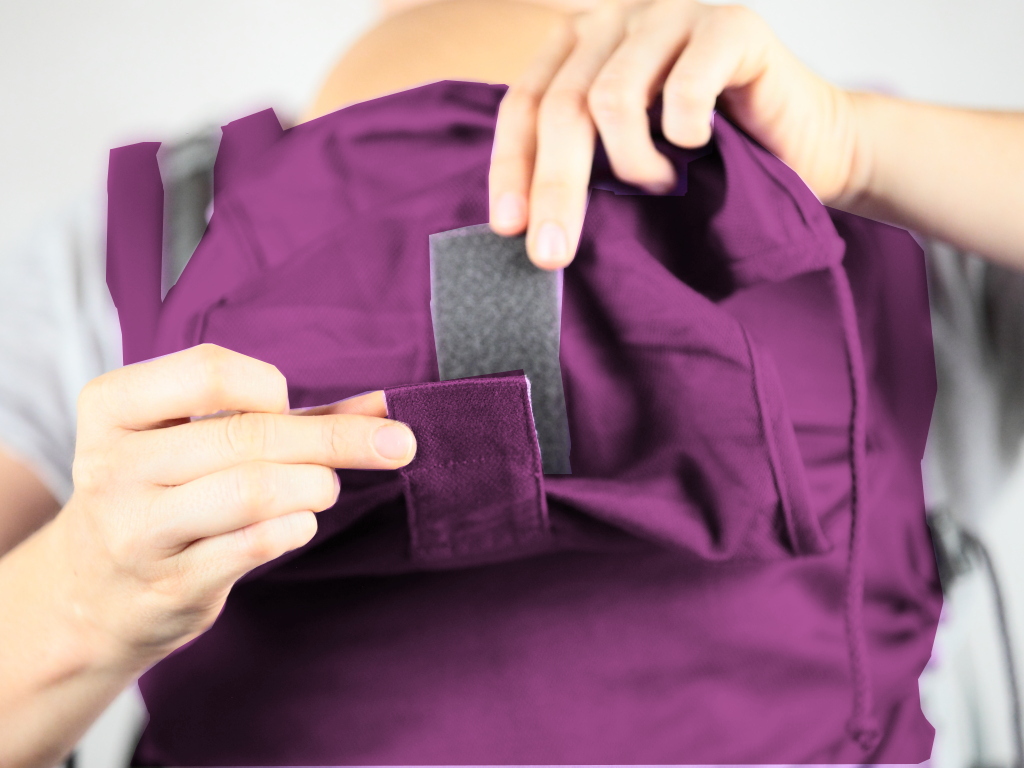 4 - A mirror and a pouch included
Ling Ling Love offers with your carrier two nice options :
a

carrying bag

for roll up compact your P4,
a

mirror of portage

to watch the baby when you wear it in the back.
The new baby P4 LLA Plum
The P4 has changed and now offers a generous padding for the hollow of the knees of the baby.
Detail of the cushion of the new P4 Plum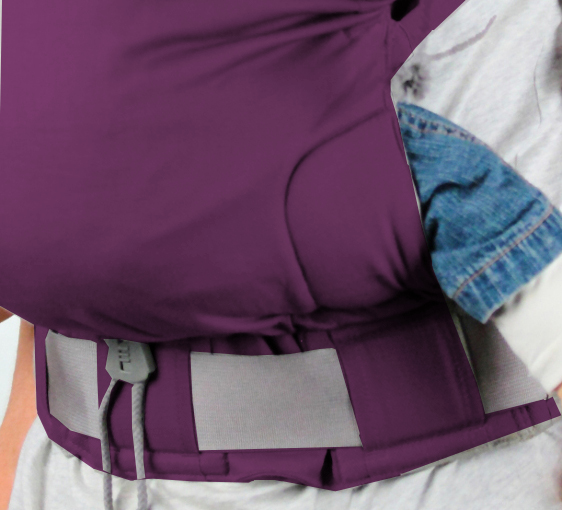 The 3 benefits of the baby carrier P4 ALL on youtube
Kind of Baby Carriers

- Full Buckle

Material

- 100% organic cotton

Made in

- Asia

Label

- Gots

Recommended baby age

- 4 - 36 months

Baby's weight

- 6 à 18 kg

Carrying positions

- Front & Back

Shoulder straps measurement

- 46 - 100 cm

Waistbelt measures

- 65 - 140 cm

Hauteur du tablier

- 23 à 44,5 cm

Largeur d'assise

- 17 à 42,5 cm

Main advantage

- Very versatyl

Warranty

- 2 years
Questions
Be the first to ask a question about this product!