Goki Nature
Tractor Goki Nature
Tractor wood Goki Nature
The tractor has two shades of color. This coloration is achieved without dyes, only by heating the wood.
The brand Goki Nature: wood games involved
Naturiou trust the brand Goki.
Goki is very involved in the management of resources and good working conditions. Actions are carried out for the nature every year.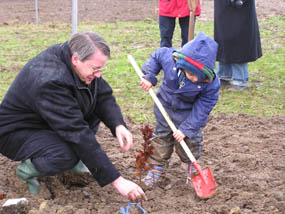 For example, 25,000 trees have been planted in the new forest oak Ratekau in Schleswig-Holstein in Germany. Gerhard Gollnest, director of Goki Nature, said :"We need to take our responsibilities not only to ourselves, but also for future generations".
The range Goki Nature goes even further, offering games wood of high quality, environmentally friendly, and cheap. They are 100% natural and manufactured in Europe. No chemical additives were added to the wood. The different shades of colors are obtained thanks to a heat-treatment ecological. Finally, the woods are sourced from forests that are sustainably managed, that is to say that each tree is systematically replaced.
Characteristics
Minimum age

- 2 years

Made in

- Europe

Material

- Wood

Peintures et vernis

- écologiques et sans toxique
Be the first to ask a question about this product!