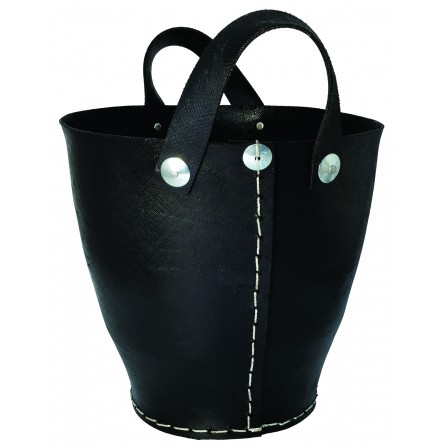 View larger
Small basket of the country Ø30 tire recycled Tadé
Tade
usupneu107
Novelty Tadé 2017 : Small carrier in the country
Very esthètique, this small carrier tire recycled Tadé can also be used for wood, such as for storing magazines, toys...
Dimensions :
Diameter : 30 cm
Height : 30 cm.
Ideal for small logs of wood up to 25/30 cm or the small wood.
Entirely hand-made.
Attention : this product is handmade, the appearance of the bag in the tire and its dimensions can slightly vary.
No reward points for this product.
Your order delivered within 2 to 4 days
Small Basket of the country in tire recycled Tadé



There are two kinds of small bags in Tadé :
the small basket of the country above (Ø30 cm, H 30 cm)
the small bag wider (Ø35 cm, H 20 cm)
Multi-functional, carrier tire recycled Tadé will serve you as well for the logs of wood, to the toys children. You can also use it as a pot flower, or range.
It will also be necessary for the lumber denser than 20 cm, accessories, games.
To store the laundry or cache pot, your great cabas Tadé will also be great!
Carrier tire recycled 30 cm Tadé : a finish and a unique know-how
In the Fifteenth century, the amazing properties of rubber, known to the Indians for always, charmed the Europeans. One of the most remarkable industrial applications of this noble material, natural, synthetic, is the tire.

The used tire, Tadé recycles, it breathes new life and offers these beautiful objects for family use, hand-sewn, as useful as the aesthetic, the fruit of t alent and hard work of skillful craftsmen of the middle East.
Enjoy these objects. They are beautiful, they are practical, they are solid.
Each piece is unique.

Dimensions: ø30 cm - H 30 cm + or - 2 cm (ideal for logs of wood of 30 to 50cm)


Tips for using your carrier tire :
The carrier tire is very resistant to heat, but do not approach him not too fire.
For plants, we suggest you to add balls of clay.
Data sheet
Material
Pneu recyclé