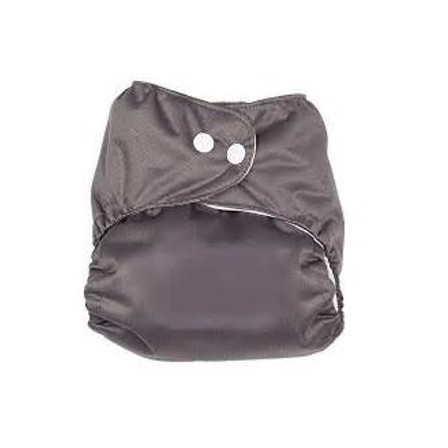 View larger
P'tits Dessous So Easy Grey, reusable nappy without insert
P'tits Dessous
3214691
The So Easy P'tits dessous is a 2 in one Diaper.
Its advantages :
easy and simple to use
scalable : from the cleanliness to the birth
system anti-leak
for day and night
may be in tumble dried.
Unique size : the So Easy is suitable from birth to potty (3.5 to 15 kg).
The So Easy is sold without the insert absorbent.
Model : P'tits Dessous So Easy Grey.
No reward points for this product.
Your order delivered within 2 to 4 days
So Easy P'tits Dessous : effective and efficient
The So Easy P'tits dessous is a reusable nappy. It is a "2 in one" diaper.
It is sold without an insert absorbent. Bamboo is very absorbent, it is folded in 3. The insert has a face Coolmax for "buttocks" dry : helps reduce redness and irritation.
The So Easy Grey could be used day or night. This diaper is very efficient. It does not mark the delicate skin of the baby.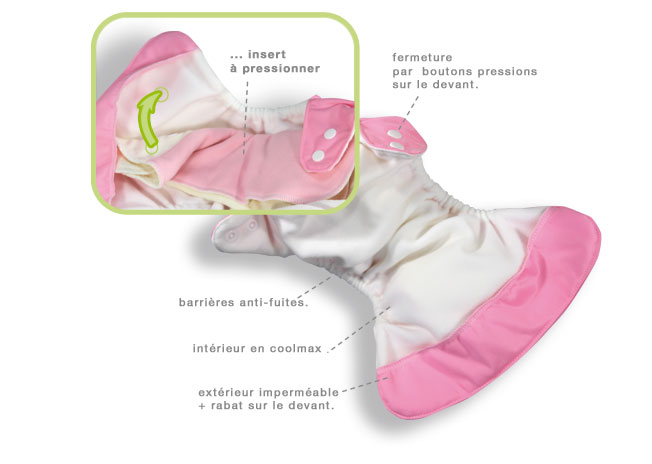 2 possible uses with your So Easy
1- change completely the diaper
2- change only the insert and reuse the nappy 2-3 times.
High scalability for the So Easy Grey Excalibur : economic
With the So Easy Gray P'tits Below, you save money. First because you wash your diapers and you can reuse them. In addition, the So Easy is one size fits all : it is designed to follow your child from birth to the cleanliness to be of 3.5 to 15 kg.
A system of snaps allows you to reduce or enlarge the diaper. Thus, it may be suitable as well to a new-born baby to a toddler.
Innovation and technology for the So Easy P'tits Below
Your So Easy has a unique technology : it can go in the tumble dried. A true innovation! His PUL does not get damaged. It is designed to withstand over 300 washings.
Composition
Inside your So Easy is 100% polyester
The outside is 100% PUL.
P'tits Below uses fabrics certified Oekotex 100.
The bamboo of its inserts are produced from forests managed in a reasonable manner.
P'tits Dessous : a French brand
It was in 2003 that a mom engineer, founded the P'tits Dessous. She found nothing at the time that suited him in terms of cloth diapers so she made her own diapers.
Today, P'tits Dessous is known and recognized for its quality products. The brand offers cloth diapers suited for babies and parents.
Thousands of parents have been and will continue to trust P'tits below.
Data sheet
Material
Pull
Label
Oekotex 100
Baby's weight
3,5 to 15 kg approx.
Main advantage
may be tumble-dried
Size
One size
Conditions de lavage
40°