Néobulle
De-Stress Mom box Relaxation
Cabinet De-Stress special Mom Néobulle
Need of pampering and zen atmosphere? You suffer from mood swings and stress related to the pregnancy? Néobulle created of organic products, soothing and relaxing.
The cabinet De-Stress Mom includes 3 products of the range Relaxation, and Sleep and De-Stress :
Stick De-Stress
The stick De-Stress is used when short bursts of soft. Easy to carry, it applies to the inside of the wrists. Do not use before 3 years.
From the 3rd month of pregnancy.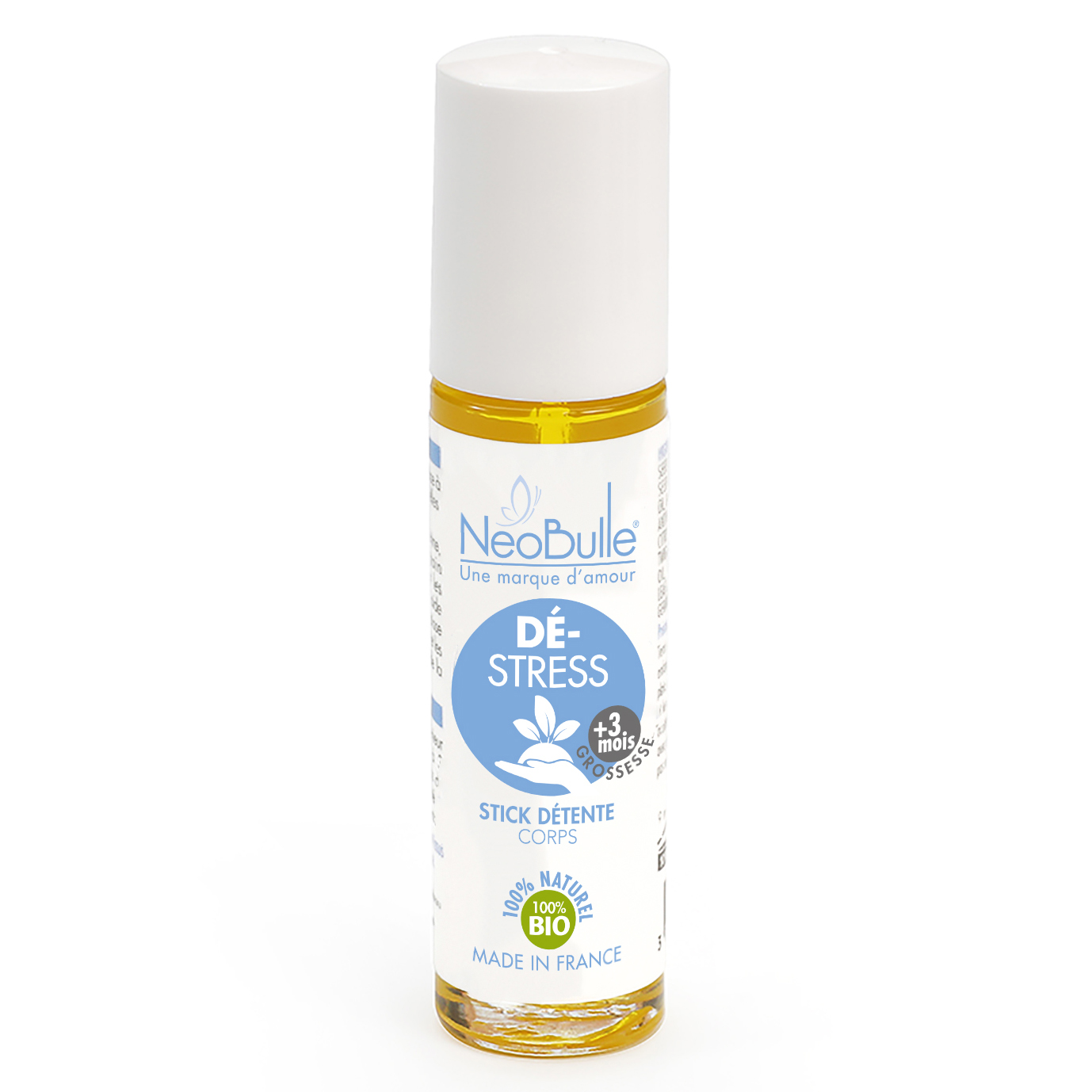 Gums to suck De-Stress
The pellets to suck De-Stress Néobulle contain essential oils that are soothing and relaxing. They suck each other slowly as soon as a shot of stress you invaded.
Not before 3 years of age and from the 3rd month of pregnancy.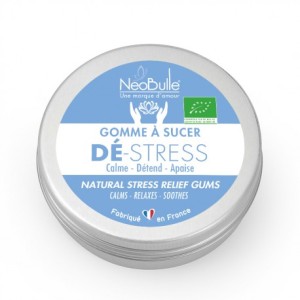 Pchitt Relaxation and Sleep
In the mood for a healthy environment and soothing? The spray atmosphere Relaxing and Dodo creates a zen atmosphere and soft. Ideal for the expectant mother and the baby, the Pchitt Relaxation and Dodo vaporizes in the living room.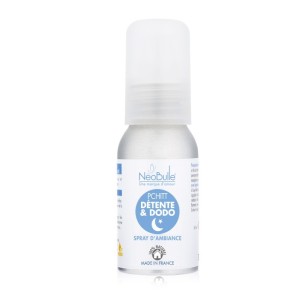 A box to offer or to offer
The cabinet De-Stress Néobulle includes products with essential oils that have calming and soothing. The care products are made specifically for the moms anxious and stressed. Give yourself a moment of pure relaxation with the cabinet to De-Stress Néobulle.
About the brand Néobulle
The slogan of Néobulle is a "mark of love". Engaged and responsible, Néobulle manufactures all its products in France in an environmentally friendly manner and ethics.
Its partnerships with local businesses allows him to have a thorough monitoring of the products.
Care products Néobulle benefit of organic certification. Néobulle does not test its products on animals.
Characteristics
Label

- Cosmebio

Made in

- France
Avis des clients (1 Avis)
Be the first to ask a question about this product!