Squiz
Lot of 2 nozzles ergonomic Squiz'Top
Pack of 2 end caps adaptable Squiz'Top
The beginnings of the diversification are important in the life of your baby. It tastes of new flavors, the different textures. The water bottles reusable Squiz are ideal for introducing baby purees, compotes, soups and yoghurts.
The silicone tips Squiz 'Top are especially designed for the baby at the beginning of the diversification. They have the form of a nipple. They are made of soft silicone.
They allow a smooth transition between the nipple of a baby bottle and solid food. Your baby is learning to eat alone. His automomie is favored thanks to theflexible tip for water bottle, washable Squiz.
In addition, the nozzle adaptable Squiz'Top allows you to relieve teething.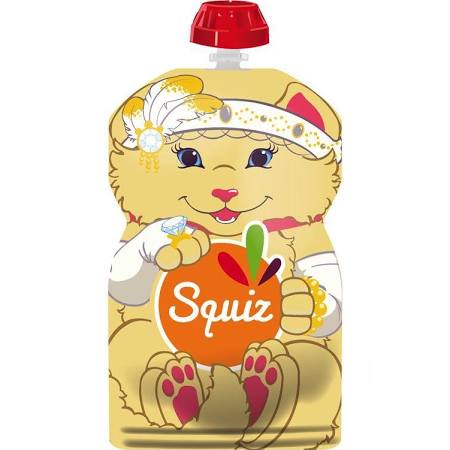 Gourd réutilisabe Squiz
Composition of your tips Squiz'Top
Soft Silicone medical grade.
Use of your tip adaptable Squiz'Top
Thesilicone mouthpiece Squiz'Top is screwed directly on the bottle reusable Squiz. Wash before first use.
Make sure the tip is properly positioned on the flask before giving it to your child.
The nozzle is adaptable can detach from the flask Squiz during use.
The tips are sold by pack of 2.
Safety tips
Thetip Squiz'Top is not a toy. Never leave your child years of monitoring during use.
Product conforms to standards anti-choking EU/USA.
The silicone mouthpiece to the gourds flexible Squiz is suitable for babies from 4 months.
Manufactured in the USA.
Questions
Be the first to ask a question about this product!