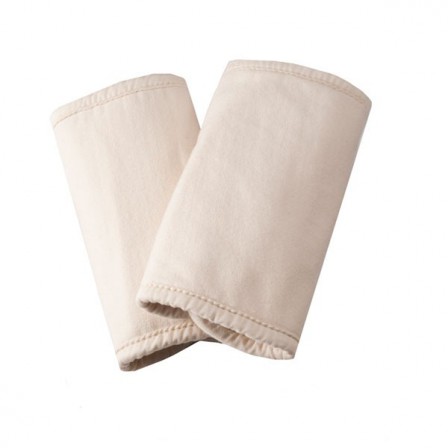 View larger
Ergobaby Teething Pads Natural
Ergobaby
TP108NL
Protects-shoulder straps 100% cotton Teething pads
Your baby will naturally chew, and put it in his mouth, almost everything that he finds.
The shoulder straps of your baby carrier will not be spared, so you can protect them with the protections Ergobaby.
100% cotton.
No reward points for this product.
Your order delivered within 2 to 4 days
Detail of protects shoulder straps Ergobaby
- Original colour (It is advisable to wash the first time the protect straps before use)
- Sold in pairs
- Made of 100% cotton, in a thick fabric,
- Fixing by velcro on the shoulder straps of your Ergobaby
- Machine washable at 30°C without bleach with a gentle detergent.
You wear of course your baby in your Ergo baby
This is why the baby carrier Ergobaby is especially recommended by pediatricians, midwives, and all people of the medical community :
The spine and hips of your baby are not yet completely formed.
He then takes naturally a position with the legs spread at 45°, like a little frog.
Thanks to its innovative design, your Ergo Baby maintains and protects the back of your baby.
It is the natural position when you install it in your baby carrier Ergobaby.

The baby carrier Ergo baby was able to integrate the best techniques of portage, which exist at the present time : the backpacks of mountaineering.
Your back is respected, your shoulders do not bear all the weight of your new born.
Its ventral belt, wide and comfortable distributes the weight on your hips.
Its closure system is convenient since it uses the same locks as a backpack.
You carry your baby in three clicks, and less than 4 minutes.
You can see how to carry your baby with Ergobaby video
Here's how to install your protects strap on your baby carrier Ergobaby
Data sheet
Made in
Asia
Hauteur du tablier
30 à 45 cm
Warranty
1 year