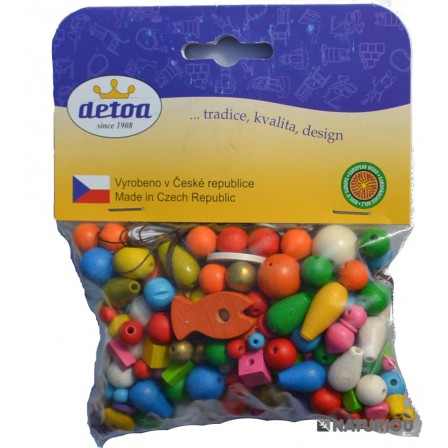 View larger
70 grams colorful Beads wooden Detoa
Sachet 70 grams wooden Beads of color
Of well pretty wooden beads for creative leisure. Several hundred beads.
Different colors and Sizes. An elastic yarn and a brown wire to make several bracelets, or necklaces.
Superior-quality wood and paintings!
Solvents eco-friendly and non toxic, wood, european.
No reward points for this product.
Your order delivered within 2 to 4 days
Pearls are ideal to make beautiful jewelry out of wood.
Attention to small parts that could be swallowed. Play in the presence of an adult.
3-year-old.
The games Detoa quality and know-how.
Known in Germany and unheard of in France, Detoa has an experience of over 100 years in the wooden games. Each creation is made with quality wood and dried for 6 to 8 months. The manufacture is hand-crafted and the finishes are perfect. You will find in these games of resplendent colors without toxic and incredible durability. The quality is simply outstanding...
Wooden games made in Europe (Czech Republic)
Data sheet
Material
Wood
Made in
Europe
Minimum age
3 years
Sécurité
Normes CE EN 71
Dimensions :
120x90x40mm
Peintures et vernis
écologiques et sans toxique