Goki jeux en bois
Strips of calculation in wood lasuré Goki
100 strips of calculation, wood lasuré Goki
The sliders of calculation allows the child to learn the basics of the calculation.
For the little ones, the calculation is abstract. It is difficult for them to clearly represent the additions and subtractions.
The strips of wood lasuré Goki are an educational tool and playful. They help the child to visualize operations through the reading of quantities.And to better understand the results.
The number 10 corresponds to the largest bar, and the purple, the 1 corresponds to the blue and to the smaller bar. The child thus identifies a number according to a colour and a size. This greatly simplifies the learning of the calculations.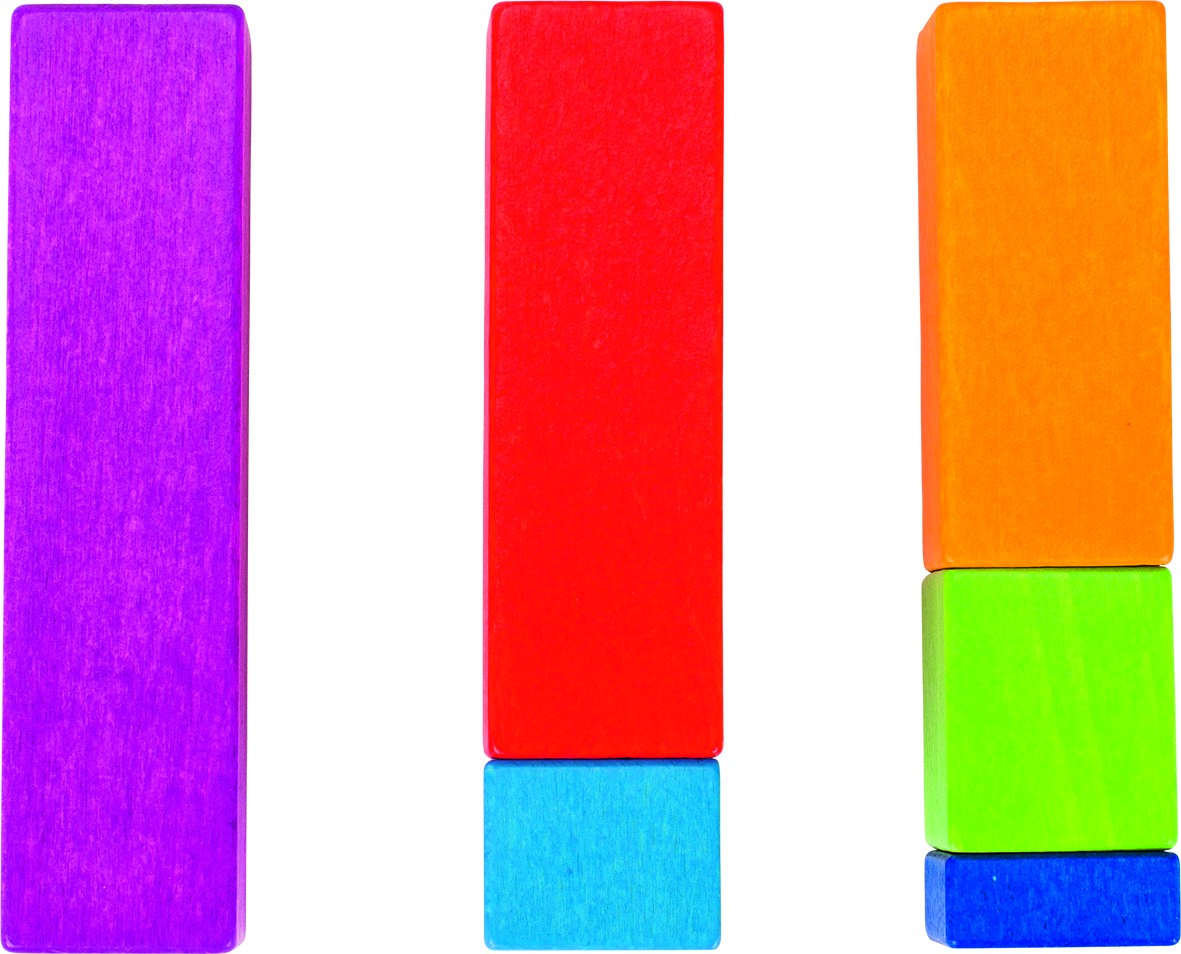 Strips of colored wood lasuré Goki to initiate the calculation
The choice of colours is judiciously chosen. The color gradient is beautiful. A true experience for the senses !
The strips of wood to learn the calculation : inspired by the Montessori pedagogy
The method of education Montessori is a pedagogy that seeks to put the child at the centre of the device. The pedagogy appeals to the senses with tools rich and varied. The matéreil is given to the child as an aid to develop its intelligence, its creativity and motor skills.
Goki : a world of natural colour
The wooden toys from the German brand Goki are of very good quality. Deemed, Goki is specialized in wooden toys for a long time. Goki is engaged in programs of sustainable development. The wood used for his toys is prélévé only in places where it can fight off.
Goki brings special attention to the manufacture of its products. Toys Goki allow the child to develop his motor functions, sensory and cognitive function of its age.
Characteristics
Material

- Wood

Minimum age

- 3 years
Be the first to ask a question about this product!