Love Radius
Love Radius (JPMBB) PESN Nude/Pink Bubble Gum baby carrier Sling
The PESN, simple and scalable
The Little Scarf Without knots is inspired by the way of portage the most simple, the scarf. To facilitate its implementation, Love Radius (JPMBB) had the idea of replacing the knot by two rings.
It is to be effective. This scarf installs in a moment. It takes a little adjustment and retains all of the quality expected of a portage physiological.
You can carry your child safely and respecting its physiology. His body will flourish when growing up.
The PESN also serves as a booster for the breast-feeding. Your baby will be well curled up against you.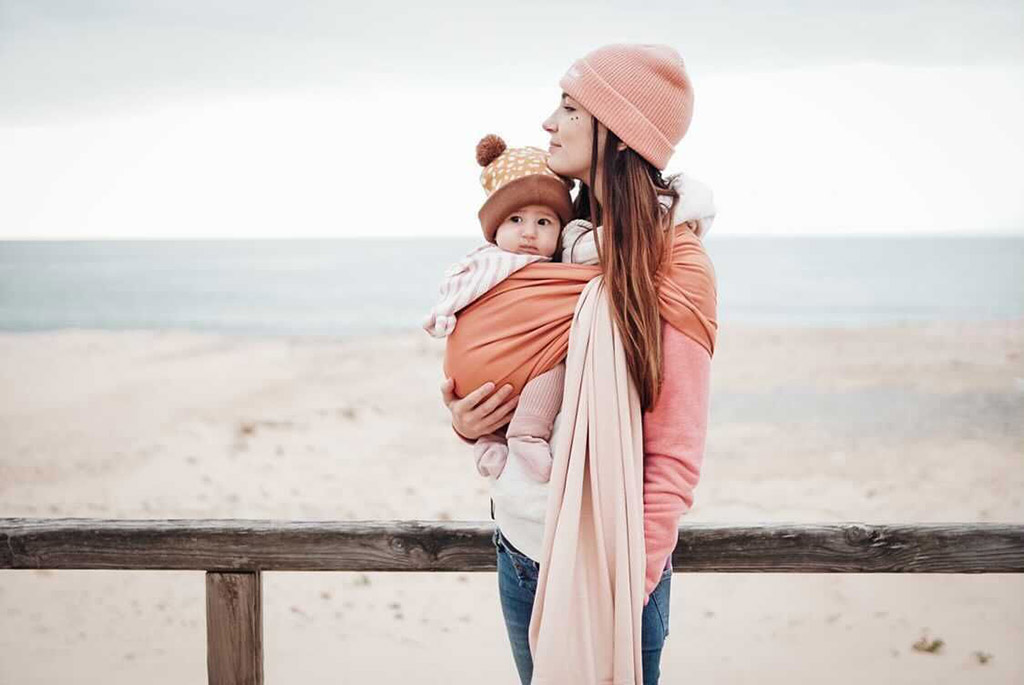 A soft cloth and innovative
The PESN is made of a fabric of viscose certified Oeko-Tex100. It is not a synthetic fiber, but artificial. It is made from cellulose of european beech.
It is a very smooth and very pleasant to the touch. It naturally adapts to the shape of the wearer and her child. Its great outfit leaves you perfectly free of your movements.
The PAD
Install your child in his scarf will grab all of your attention. But... to avoid possibly that it does not clip with the rings, a PAD is available as an option. It is to select in the right menu.
The videos of little wrap without a knot
Wear in the back with the PESN, Love Radius (sling)
Characteristics
Kind of Baby Carriers

- Sling

Baby's weight

- 3,5 à 14,5 kg

Made in

- Europe

Warranty

- 2 years

Material

- Cotton & spandex
Avis des clients (1 Avis)
Pas encore utilisée, mais tissu très doux, très jolies couleurs !!
Be the first to ask a question about this product!