Love and Carry porte-bébés
copy of Love and Carry ONE + Miami - Ergonomic Babycarrier
ONE + : the improvements on the door-baby is physiological since the birth of Love & Carry
Love and Carry offers a brand-new ONE improved so that you make the best porting possible from birth.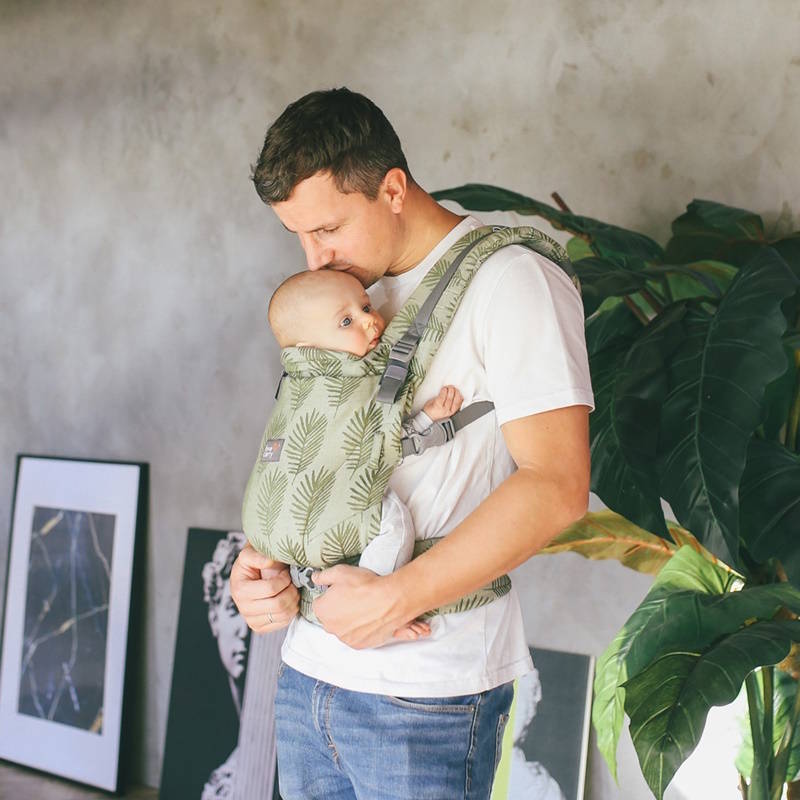 New system is to wear the shoulder straps crossed
For the first time, a baby carrier physiological integrates a new system is to be able to wear it in X just. The neck strap can be quickly removed thanks to the straps detachable. By removing the neck strap, you can wear X so much more comfortable.
The portage in X is very much appreciated, comfortable and allows you to carry baby for longer without pain.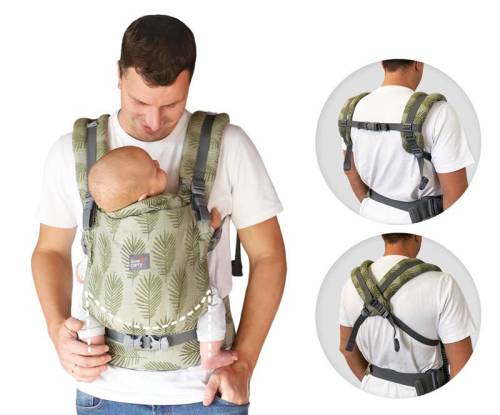 Hood detachable
On the ONE +, the hood is now removable. With snaps, you can detach simply. And the plates, again very quickly if you want to use it. It has also been expanded to better cover the baby's head.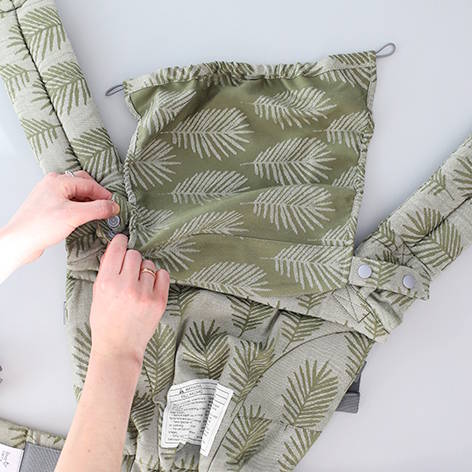 Apron more scalable
The deck of the ONE has been expanded to fit even more to your child when he grows up. It remains perfectly suited from birth on, by setting it to the minimum. This enhancement allows the baby carrier physiological ONE to be more scalable and to have a longer life span.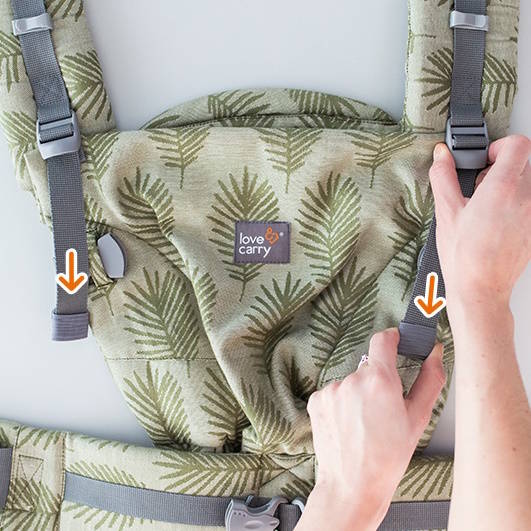 To know in more detail the characteristics of the carrier for a physiological ONE, head on over to our blog article.
Characteristics
Minimum age

- birth

Carrying positions

- Front, Back & Hip

Taille minimum

- 50 cm

Baby's weight

- 3,5 to 15 kg approx.

Made in

- Ukraine

Waistbelt measures

- 140 cm

Panel Height

- 28 à 40 cm

Seat width

- 13 à 36 cm

Main advantage

- Préformé ultra physiologique de la naissance à 2 ans

Weight

- 740 g

Material

- 100% coton tissu d'écharpe

Conditions de lavage

- 30°
J'aimerai savoir comment utiliser le porte bebe pour allaiter ? Vous mentionnez dans la description cette possibilité