Love and Carry porte-bébés
Love and Carry ONE Lemongrass - Porte-bébé physiologique
Payment available in 3 or 4 times
Your baby carrier physiological ONE + Twilight by Love & Carry
With your ONE + Twilight of Love & Carry, you can carry your baby from birth until 2 years (approx 15 kg). In addition to being suitable from birth, the ONE + Twilight has many advantages such as its fabric, certified organic cotton, its intuitive controls and easy to set up and its little more unique.
How should I adjust the baby carrier ONE + ?
As we announced, the ONE + is very simple to set up. We will try to explain the different settings to find it on your carrier.
From birth up to 4 months : clip the straps to lower
In order to guarantee a position ultra physiological for your baby, clip the shoulder straps at the waist from birth up to the age of 4 months. This is called the lower level. When you have clipped the straps to the belt, pay attention to put the thighs of the baby above the shoulder and not below. Subsequently, it is sufficient to store the straps of the apron in the rings in the fabric. This is good, your baby is perfectly installed !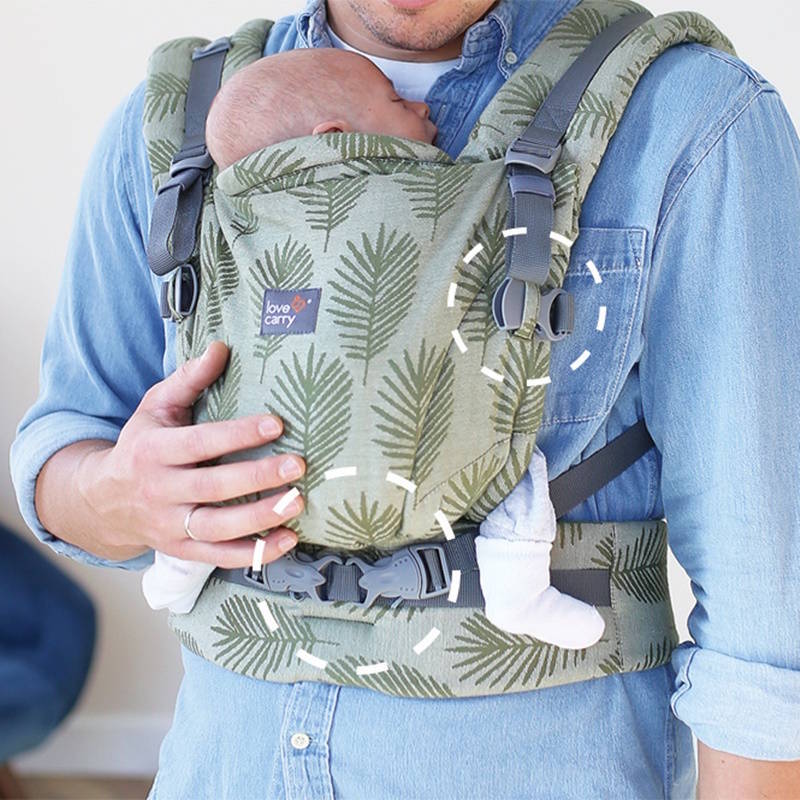 From the age of 4 months and more
As soon as your baby has spent the past 4 months, you can change the setting of the shoulder straps and clip it to the apron. It is a position more suited for larger babies.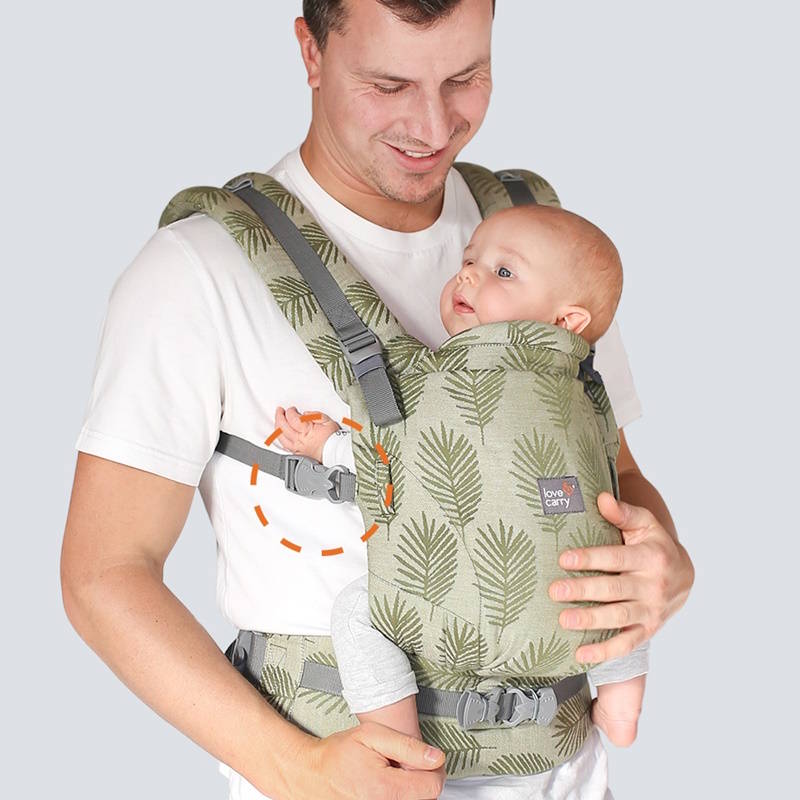 Adjusting the height of the deck
On the ONE +, to adjust the height of the deck, just slide the straps up to enlarge and down to shrink it according to the morphology of the baby. Nothing more simple !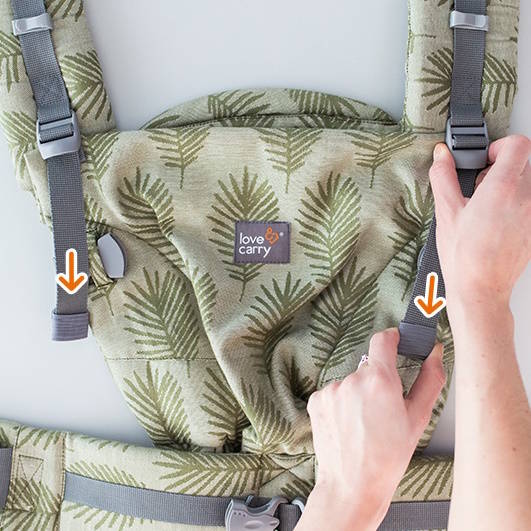 Adjustment of the width of the seat
The width is set with a system of hook and loop fasteners placed at the level of the belt. De-scratcher to enlarge or shrink the sitting. The seating can range from 18 to 33 cm.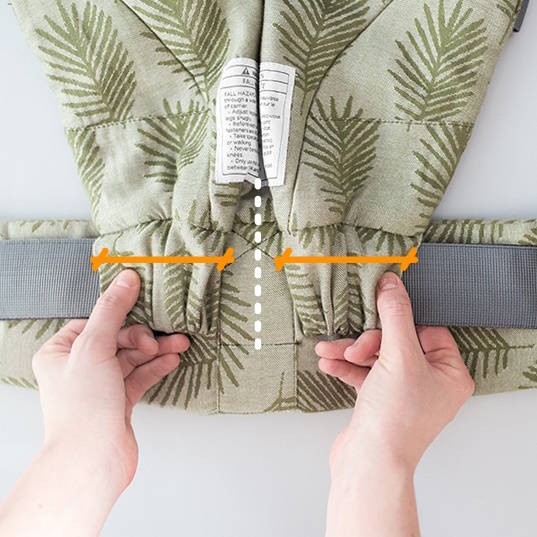 The colours are Twilight designed with organic cotton certified GOTS
Now, a few models of ONE + has been designed with a fabric in 100% certified organic cotton by the label GOTS. A few models including the Twilight.
The label GOTS is globally renconnu and guaranteed quality organic textiles from harvesting of the raw materials, through production manager of a point of view social and environmental, up to labeling to provide reliable guarantee to the consumer.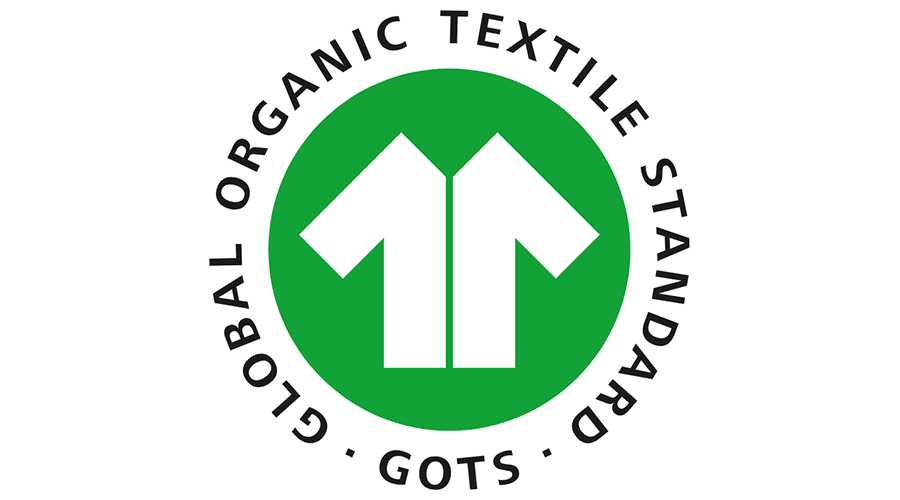 Straps innovative, and packed full of quality
The shoulder straps of the ONE + is full of qualities such as :
Padding for more comfort for the wearer : relieves the shoulders
They will be able to settle easily
Strap slippery to hang the hood
Neck strap sliding, adjustable and detachable
Possible Positions : H (strapless parallel) and X (the straps cross)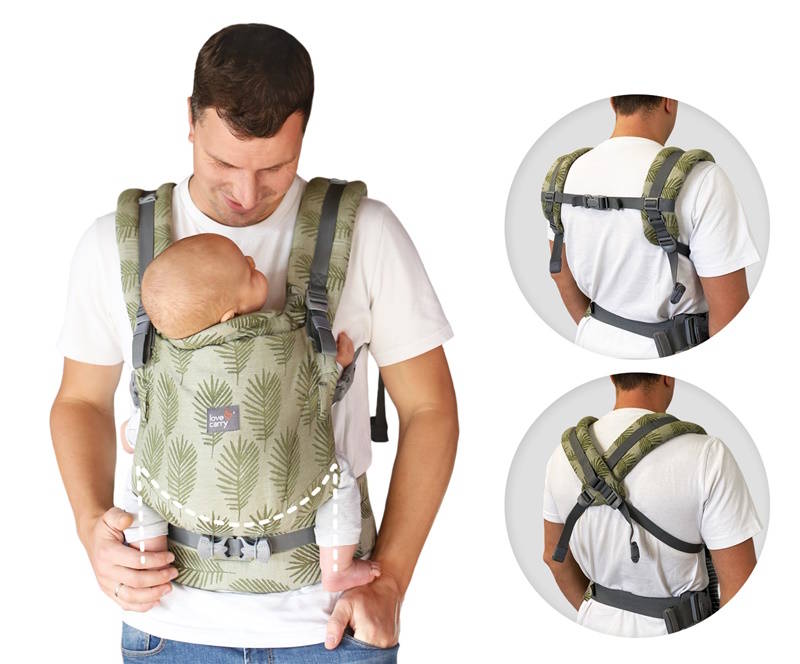 A hood detachable
Your ONE + features a hoody fabric soft detachable. It detaches with snaps. To hang, use straps on the shoulder straps.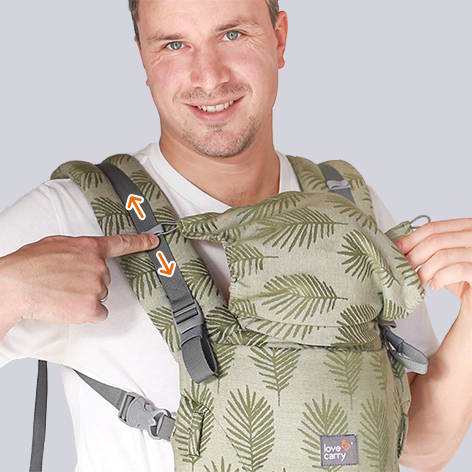 How to care for a baby carrier physiological ?
It is very simple to maintain a baby carrier :
Clean up with a damp cloth or a sponge with a little soap
Put it in the washing machine at 30° in delicate cycle
Not advisable to put in a tumble dryer or put bleach on it
Recommend use of guard strapless cotton Love & Carry to maintain the shoulder straps of the ONE + bites and the saliva of baby
Characteristics
Minimum age

- birth

Carrying positions

- Front, Back & Hip

Taille minimum

- 50 cm

Baby's weight

- 3,5 to 15 kg approx.

Made in

- Ukraine

Waistbelt measures

- 140 cm

Panel Height

- 28 à 40 cm

Seat width

- 13 à 36 cm

Main advantage

- Préformé ultra physiologique de la naissance à 2 ans

Weight

- 740 g

Material

- 55% Coton Biologique - 45% Bambou

Conditions de lavage

- 30°

Accessoire(s) fourni(s)

- Sac de transport en coton (H 40 x L 34 cm)
Avis des clients (3 Avis)
Pratique et simple d'utilisation, agréable à porter et bébé semble bien dedans. Le tissu est très agréable et bébé n'a pas trop chaud bien que nous l'ayons testé à la fin de l'été sur la Côte d'Azur. En prime le motif est très sympa et passe partout. Je recommande !
Après seulement quelques jours d'utilisation nous en sommes ravis ! Bébé paraît très bien dedans. On a fait le choix d'un mixte coton/bambou et heureusement parce que ça donne chaud tant à bébé qu'au porteur... Bien lire le livret qui est joint pour faire les bons réglages avant de mettre bébé dedans...
Be the first to ask a question about this product!