Ling Ling d'amour
LLA Mid-Taï + Daïcaling Eukalyptus
CHARACTERISTICS OF THE MID-TAI + EUCALYPTUS

practice
quick installation
comfortable
innovative
The MAJOR INNOVATION OF the MID-TAI MORE : ELASTIC PANELS
Thanks to two elastic bands sewn on the belt, your shoulder straps will not fall over to the ground.
Just insert the plans of shoulder straps in these bands to avoid this problem.
TIPS AND TRICKS FOR THE MID-TAI + EUCALYPTUS
Strengthening the foundation : whether you are in portage ventral or dorsal, you can do a "building the base" by spreading flat on the sides of the shoulder straps under the base of your child.
Use of elastic parts : when installing or un-knotting of the sections can drag on the ground.
You can avoid this by blocking the ends of the panels in elastic-door-panels during these stages.
ADJUST THE SEAT AND THE HEIGHT OF THE DECK
The seat of the carrier is adjusted using the loop and the cord located in the middle bottom of the deck. It is possible to reduce or enlarge the seat according to the morphology of the baby.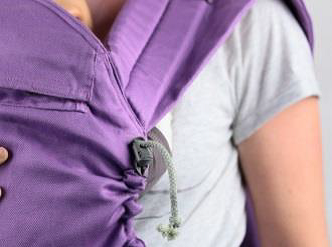 The height of the baby carrier adjusts with two drawcords side and their stop-cords. The top of the deck must rise to the level of the lobe of the ears of the baby.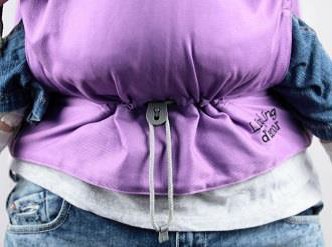 Characteristics
Minimum age

- 4 months

Recommended baby age

- 4 mois à 3 ans

Carrying positions

- Front & Back

Kind of Baby Carriers

- Mei-Tai

Label

- Gots

Baby's weight

- 6 à 18 kg

Made in

- Asia

Shoulder straps measurement

- 200 cm

Panel Height

- 21 à 44,5 cm

Seat width

- 20,5 à 42 cm

Warranty

- 2 years

Material

- 100% organic cotton

Weaving type

- Broken Twill
Be the first to ask a question about this product!