Kinderkraft
Kinderkraft Neste Air - Co sleeping Bed
Baby bed double function Kindekraft Neste Grey Melange
Bed co-sleeping
The bed Neste of Kindekraft has been specially designed to be able to sleep next to her baby. One of its walls is open. This gives the possibility to keep an eye on their child without getting up. This is especially handy when its child does not yet have his nights. Sleep next to her young child, it is also very nice.
Bed independent at home and in travel
The bed of baby Neste folds easily. It fits in a bag portable shoulder. It is not bulky and lightweight. These are assets that the parents will appreciate when they go on holiday or weekend.
Baby bed adjustable
One of the sides of the bed Neste of Kindekraft is opened using zips. You can choose the height of the opening in the wrapping. You can also open that part opaque. A net mesh closes the side and lets see her child.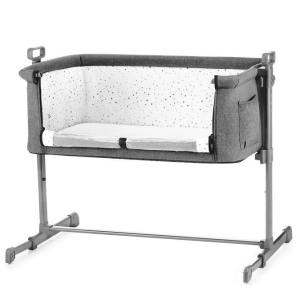 The height of the bed can be adjusted in 5 levels (36-48 cm).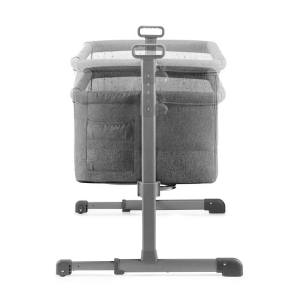 You can also adjust the height on one side to tilt it slightly. It is great if baby is prone to spit-up.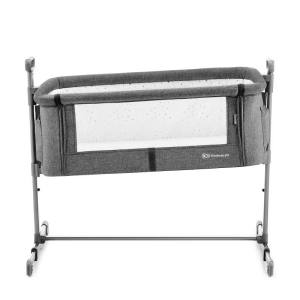 Sturdy and safe to sleep with baby
The Kinderkraft Neste attaches using the long straps to the bed of the parents. It adapts to all types of beds, and especially to yours. He will not get away from you. Its steel frame makes a bed perfectly stable. It is protected from folding unintentionally.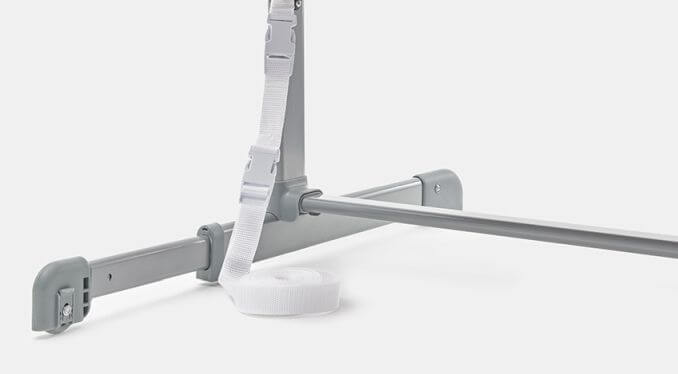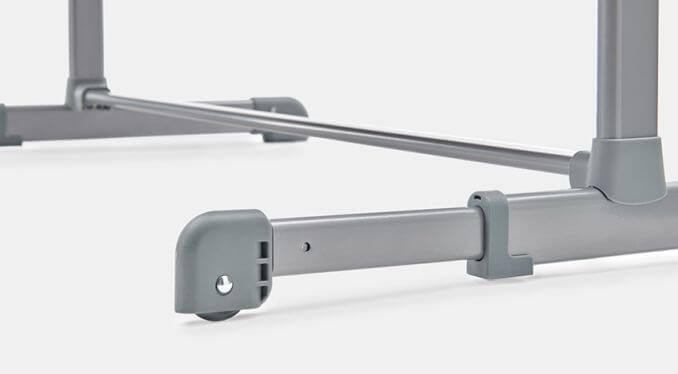 For a co-sleeping is very comfortable
The fabric of the bed Neste Grey Mixture is pleasant to the touch. It is also easy to maintain. A pouch on one side receives all of the infant accessories that you will need on the night.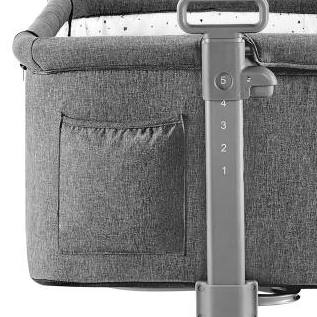 Supplied accessories
pillow-top mattresses with envelope protection (90x52 cm)
sheet breathable 100% cotton custom


transport bag
Find out how to use the Kinderkraft Neste thanks to this video :
Characteristics
Made in

- Asia

Warranty

- 2 ans + extensions de garantie jusqu'à 10 ans gratuites

Weight

- 9.9 kg

Material

- Coton, Polyester & Acier

Taille du matelas

- 89 x 52 cm

Size folded

- 60 x 93.5 x 15 cm
Avis des clients (1 Avis)
Anonymous A.
- 19/12/2020
Étiquettes d'informations cousues autour du lit (à l'intérieur) qui restent visibles malgré le matelas. Je regarde soit pour les découdre délicatement avec un coupe fil ou pour créer un tour de lit adapté pour les cacher. Sinon super matériel.
Bonjour, quelle alèse et quel drap housse prendre avec le cododo Neste Air svp? Merci.
Bonjour,
Merci pour votre question. Le matelas du lit Neste Air de Kinderkraft mesure 89 x 52 cm. Il n'existe aucun drap housse ou alèse de cette dimension. Cependant, les draps de dimension 60 x 120 cm conviendront. Il vous suffira de glisser le surplus du drap sous le matelas. Vous pouvez regarder du côté des alèses et draps housses Easy Dort que nous proposons. 
Belle journée à vous.