Kinderkraft
Kinderkraft ENOCK Baby High Chair and Children's Chair 2 in 1
Kinderkraft TIXI : Baby High Chair and Children's Chair 2 in 1
Baby High chair 2 in 1 TIXI grows with your child. You can transform the high chair baby low chair for older child.
Baby high chair for meal times : from 6 months up to 36 months (max 15 kg)
From the moment your baby is able to sit up alone, you can install it in the chair TIXI (about 6 months). To ensure the safety of your child when he is sitting on the high chair, your chair TIXI is equipped with a 5 point safety harness.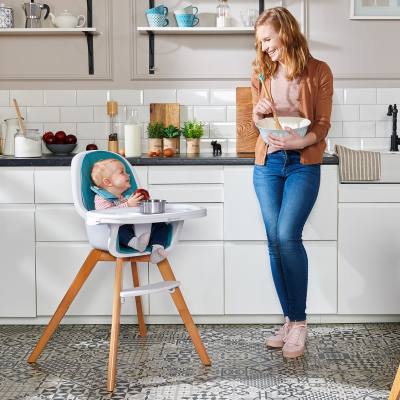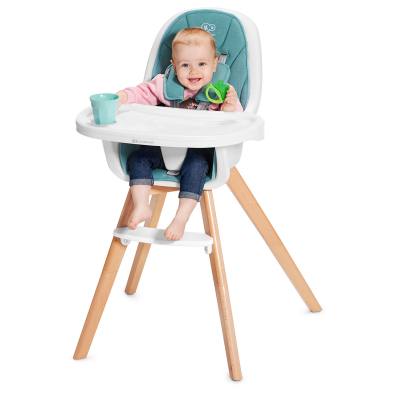 Low chair TIXI for older children : from 2 years old up to 5 years (max 20 kg)
For older children, your chair TIXI can fit in a low chair.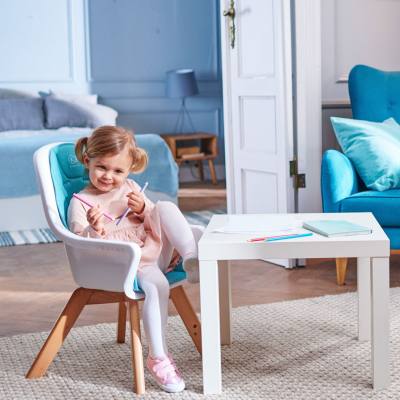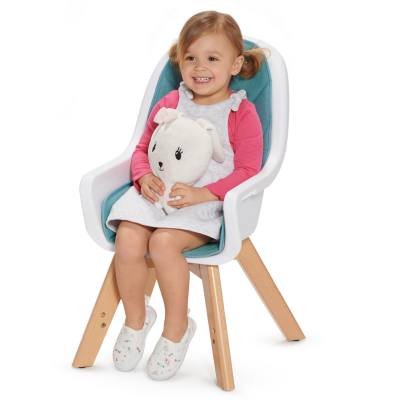 High chair is ultra easy to clean
Your chair Kinderkratf TIXI is equipped with an insert hydrophobic, removable and washable. You can easily clean it with a damp cloth, and if necessary, you can remove and machine wash.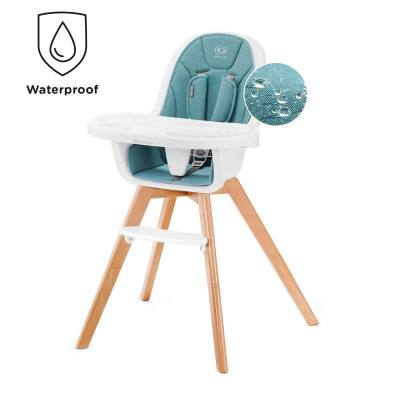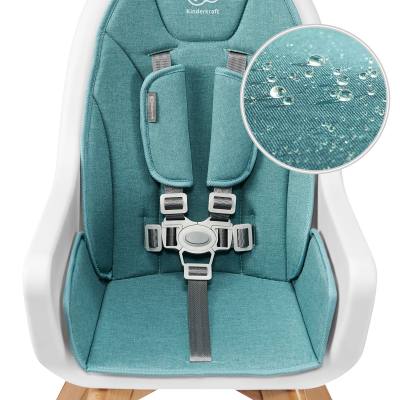 Double adjustable tray
Your chair Kinderkratf TIXI is equipped with a large plateau with room for a sippy cup or a bottle. After a meal, you can easily wash the upper surface of flowing water, while your child uses the second tray included in the set of the chair. The tray is adjustable, so it fits on 3 levels so easy to place the child in the chair.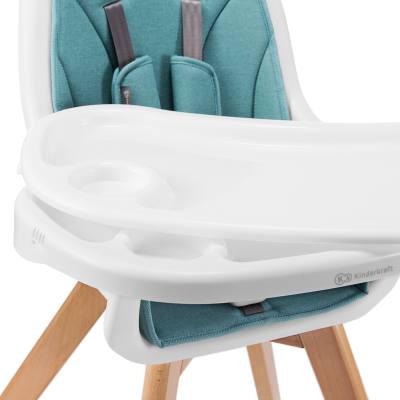 High chair with footrest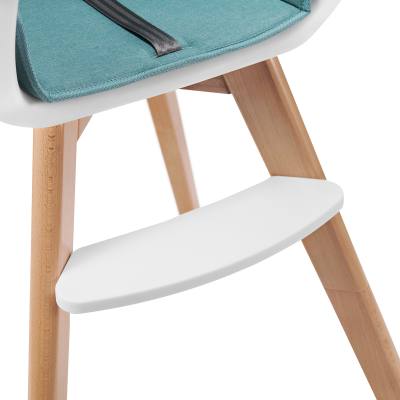 Quality and durability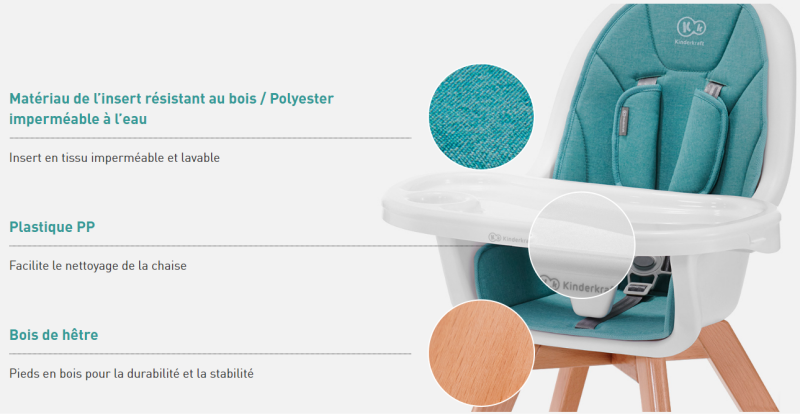 Dimensions of the chair TIXI :
tray : 55 x 30 cm
seat (with insert) : 24 x 24 cm
spacing of feet : 54 cm
spacing between the rear legs : 68 cm
distance between the feet front and back : 62 cm
height : 96 cm
height of the backrest : 45 cm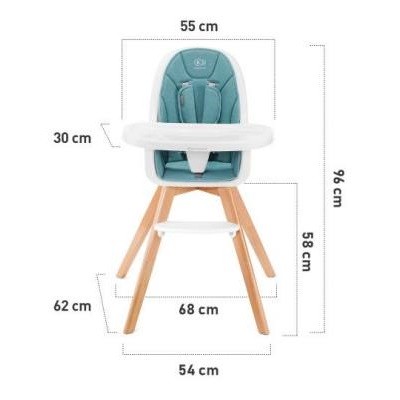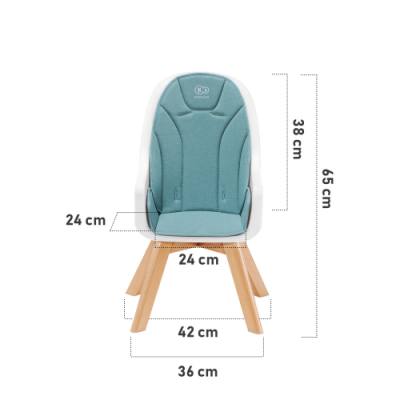 Characteristics
Minimum age

- 6 months

Made in

- Asia

Warranty

- 2 ans + extensions de garantie jusqu'à 10 ans gratuites

Material

- Bois & métal
Avis des clients (19 Avis)
Produit conforme à mes attentes
Je suis très satisfaite de la chaise haute Enock, elle est légère et solide. A voir sur la durée, mais elle semble de très bonne qualité. Le siège et le repose pieds ne se retirent pas aussi fluidement que dans la vidéo mais restent quand même très pratique et modulable en toute simplicité.
Bonjour, concernant votre chaise évolutive Kinderkarft à 119 euros plateau et cousin compris, quelle couleur choisir dans la commande si on veut le modèle blanc et bois (pas prévu dans les choix) merci 
Bonjour, 
Il s'agit du modèle de chaise Enock Kinderkraft Blanc Naturel (avec plateau et coussin) disponible dans le menu déroulant des coloris. 
Bonne journée à vous.