Ling Ling d'amour
LLA Baby carrier P4 Preschool Abricot
The P4 Preschool : for large babies
Your baby carrier P4 size Preschool Ling Ling Love is a baby carrier ultra flexible. It allows you to wear the children :
of 2.5 to 5 years
of

9 to 27 kg

.
This is a baby carrier with very large dimensions. It has a wide adjustable apron according to the morphology of the small bore. The drawstrings allow you to adjust the seat and the deck. It is located on the sides and at the base of the apron.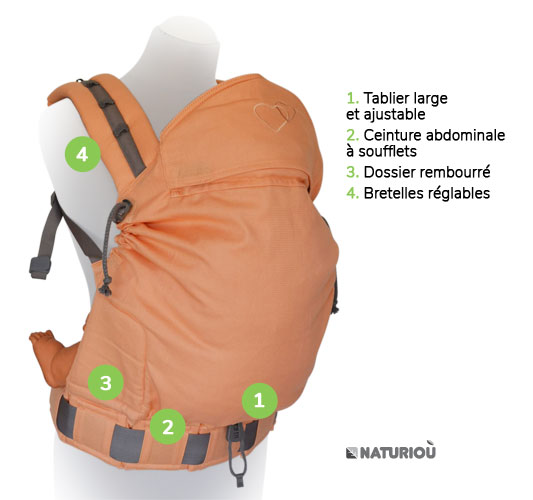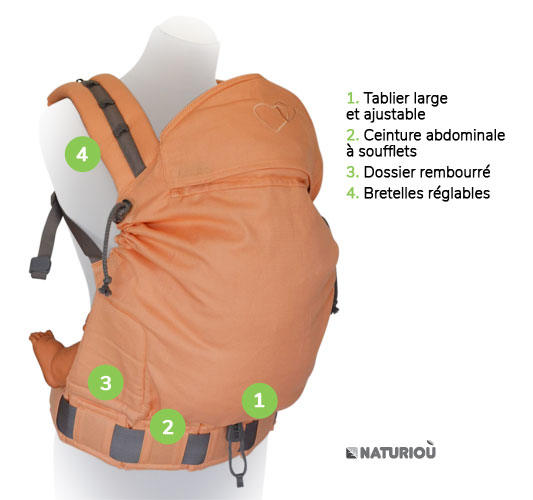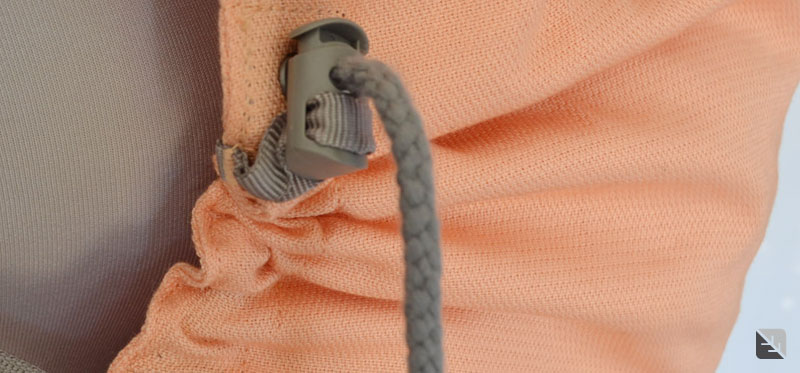 Drawstrings
For the smaller worn
The more tightened, the deck of the P4 Preschool Apricot measures 40 cm wide and 36 cm height.
For larger worn
The apron reaches 55 cm wide and 52.5 cm high. These measures are very large, refer to the P4 to scale well. Anything to compete with the door-babies Preschool market !
The + P4 LLA
- Baby-carrier of the French brand have a waistband gusseted. That is to say, when you tighten the seat belt folds up and fits in the reduction of the seat thanks to its bellows. It no kinks, the base of the apron is not folded not. It is a system unique and clever.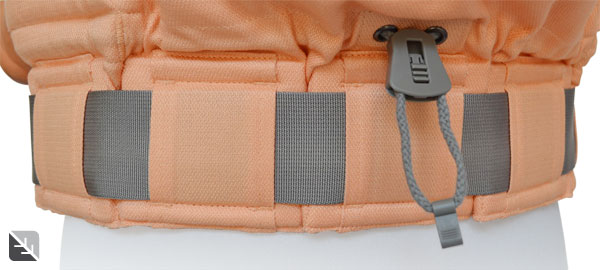 The ceinure in bellows and cord clamping, auto-blocant
- A strap self-blocante is installed on the power cord from the base of the deck for greater safety.
- The belt features a strap self-blocking secure 3 points. Thus, you are safe.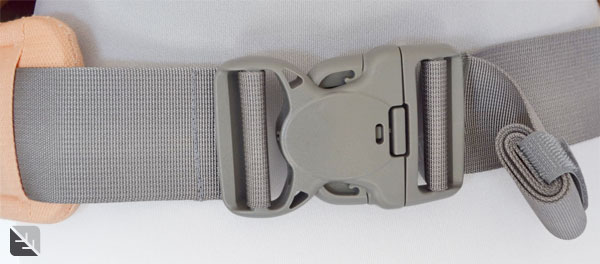 Belt strap closure 3 points
The P4 Preschool : a preformed comfortable
Your baby carrier P4 Ling Ling Love is comfortable. It has padding at the knees of your child. The portage is comfortable for the wearer thanks to the padded shoulder straps.
The portage is easy with the P4 of the LLA. The fabric of the wrap is flexible and fluid. The preformed perfectly adapts to the morphology of all the unitholders : from size XS to XXL.
The P4 Preschool : the preformed the cheapest on the market
The P4 Preschool is a baby carrier cheap. Nevertheless, it is a carrier of high quality in 100% organic cotton certified GOTS. You will find it at least 90 €. What well once again position themselves on the market baby carriers size Preschool.
Zoom in on the P4 Preschool Apricot
To carry children from 2.5 to 5 years.
Preformed fabric scarf 100% organic cotton GOTS.
Carry bag to match.

Mirror supplied with.



Explanatory leaflet.
Maintenance and cleaning
Wash in washing machine at 30°C in delicate cycle.
Not tumble dry.
Kind of Baby Carriers

- Full Buckle

Material

- 100% organic cotton

Made in

- Asia

Label

- Gots

Recommended baby age

- 2 - 5 years

Baby's weight

- 9 to 27 kg approx

Carrying positions

- Front & Back

Hauteur du tablier

- 36 à 52,5 cm

Largeur d'assise

-

Main advantage

- Le plus grand porte-bébé du monde

Warranty

- 2 years
Questions
Be the first to ask a question about this product!