Ling Ling d'amour
P4 Preschool LLA Jacquard Taiga purple
Collection Jacquard Ling Ling Love
LLA (or Ling Ling d'amour) offers with its new collection jacquard a baby carrier Type preformed fabric scarf.
The preformed is close to the Backpack, while the jacquard is very often used for baby carriers.
The jacquard is a weaving technique which allows you to weave motifs on the fabric and not printed. The rendering is very qualitative and is rarely used for baby carriers preformed.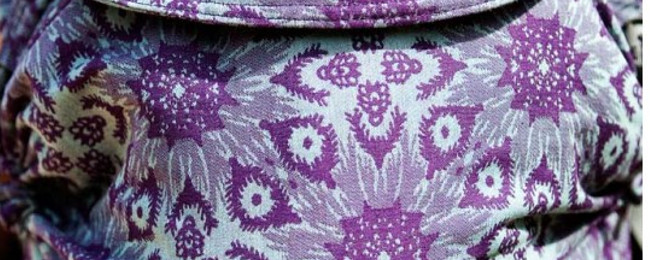 Photo of the grounds of the Taiga purple LLA
Preschool Jacquard LLA : To carry toddlers
Preschool means in English before school. The prescholl LLA is therefore designed for large
Large size

55 cm x 52.5 cm

folder
For toddlers up to

27 kg

Cushions reinforced

on the waist belt and shoulder straps.

Physiological Position

, with his legs supported by Mr.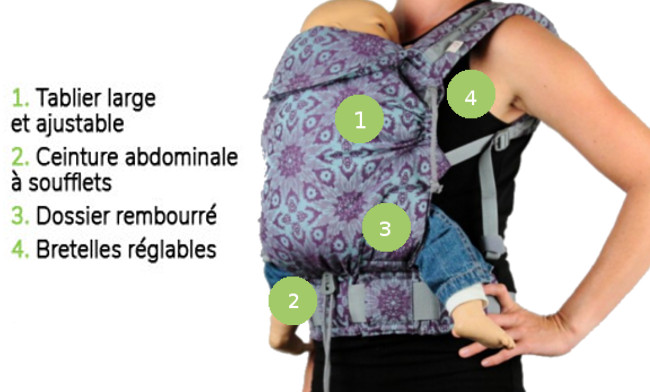 Belt bellow the P4 preschool
The belt bellows allows an optimal adjustment. Indeed, it is enough to drag the fabric in the loops to reduce the width of the seat. A strong point : the fabric fully supports the baby's legs.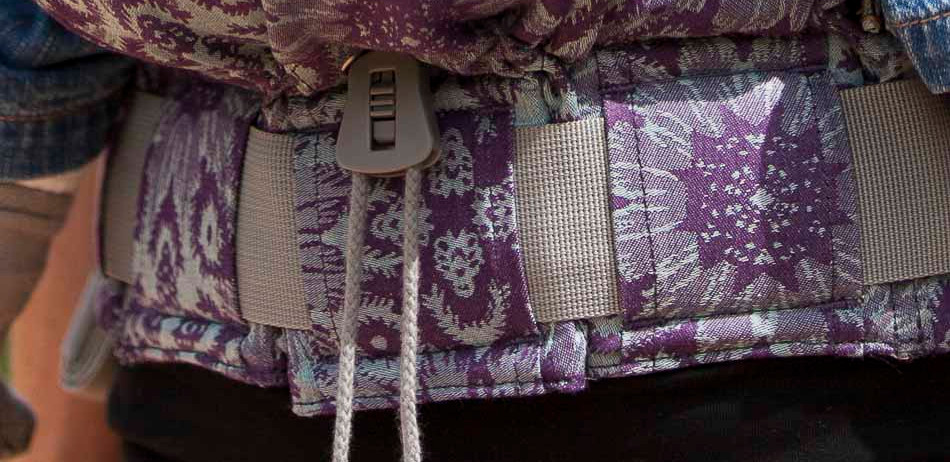 Waistband gusseted and cord clamp locking
Maintenance tips of your P4 Taiga Purple
- Machine wash at 30 or 40°C maximum
- Avoid the dryer.
Kind of Baby Carriers

- Full Buckle

Material

- 100% organic cotton

Made in

- Asia

Label

- Gots

Recommended baby age

- 2 - 5 years

Baby's weight

- 9 to 27 kg approx

Carrying positions

- Front & Back

Hauteur du tablier

- 36 à 52,5 cm

Largeur d'assise

-

Main advantage

- Le plus grand porte-bébé du monde

Warranty

- 2 years
Questions
Be the first to ask a question about this product!