Ling Ling d'amour
P4 LLA PRESCHOOL Jacquard Reverie Ceramic
P4 Jacquard Ceramic :
Blue background with turquoise and white Clouds
2 to 5 or 6 years
Organic cotton certified Type Jacquard
Storage pouch and mirror of portage offered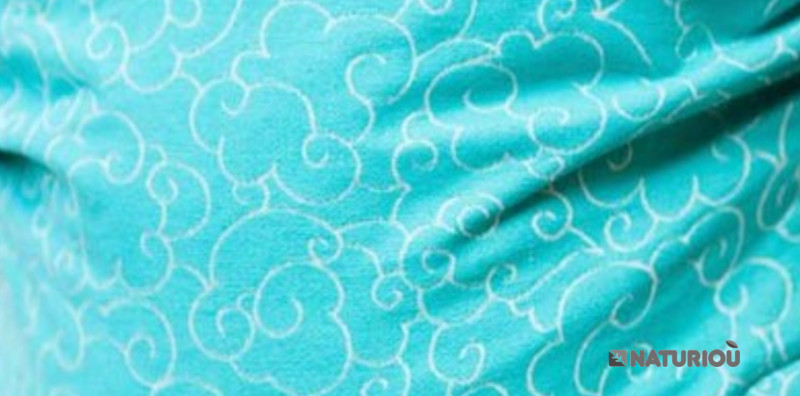 Your preschool Ling Ling love : a door-giant baby
LLA offers a door-to-toddler new, measures unmatched :
55 cm seat width, 52.5 cm in height at maximum
The folder reduced to the minimum (40 cm seat, 36 cm height) allows you to wear the toddlers on 90 cm (approx . 2 years old).
The seat adjusts through a loop self-locking. The sides of the folders are equipped with cords and stop-cords, very easy to use.
Your P4 LLA, flexible to follow the desires of your child
The P4 preschool is thought to the major :
The headrest is down, or goes up : the down, your child sees all around him. Ideal at an age where naps are becoming more rare !
The height of the backrest can be reduced by up to 36 cm : your child can move the arm over for more autonomy.
As well, your explorer in the grass feels free in his movements, can easily catch objects while looking everywhere.
The generous cushioning on the sides of the folder will allow children, even at 5 years old, to be sitting comfortably.
P4 Reverie Ceramic, you wear safely
Ling Ling love focus on the quality and safety of its door-toddlers :
The loop closure of the belt is 3-point
The shoulder straps are connected by a chest strap, so it does not drag on your shoulders
The fabric is cotton, certified organic origin (label GOTS)
The dyes of your door-toddler P4 jacquard are no toxic substance
Your preformed P4 preschool is in line with the standard CEN/TR 16512 and safety standards.
Made in

- Asia

Label

- Gots

Recommended baby age

- 2 - 5 years

Kind of Baby Carriers

- Full Buckle

Material

- 100% organic cotton

Baby's weight

- 9 to 27 kg approx

Carrying positions

- Front & Back

Hauteur du tablier

- 36 à 52,5 cm

Largeur d'assise

-

Main advantage

- Le plus grand porte-bébé du monde

Warranty

- 2 years
Questions
Be the first to ask a question about this product!