View larger
P4 LLA PRESCHOOL Titanium
Ling Ling d'amour
DAP4PS0TIT
The P4 Preschool Titanium is slightly more "grayed out" that theEucalyptus or the Stormy blue..
Door-toddler-Ling Ling Love :
Portage physiological up to

27 kg

or more than

5 years

.

Organic cotton GOTS

.

Mirror

and

bag

available
By buying this product you can collect up to 4 loyalty points. Your cart will total 4 points that can be converted into a voucher of 1,80 €.
Your order delivered within 2 to 4 days
Your P4 Preschool Titanium : the more gray
The difference in tone of the titanium with the P4 Eucalyptus and Stormy blue is particularly low. It should be noted that the titanium is more grey and less blue. Adjust your screen and click on the photo below, you can see the hue between each color Ling Ling Love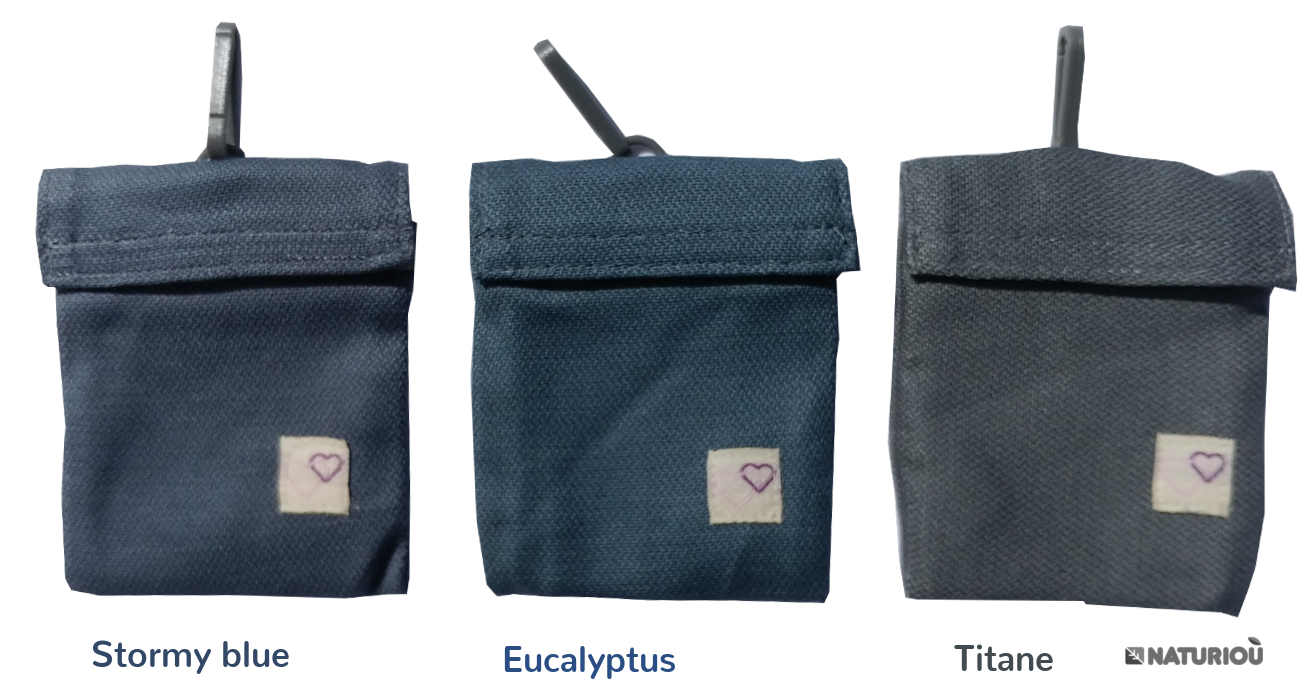 What you will use your preschool P4 Titanium?
It will quickly become indispensable, particularly to the large markets.
It is simply the carrier of the Toddlers.
With its XXL dimensions, and a deck of 52.5 cm X 55 cm, the P4 Preschool is just one of the largest carriers in the world.

Our opinion on the door-baby physiological Ling Ling Love
We tested the preschool LLA with a child 6 years of age and 25 kg. The result is stunning :
the comfort is as good as that of a hiking backpack,
your toddler is sitting in the perfect position and physiological,
the installation is quick and easy.
Entirely of organic cotton, your P4 Preschool LLA enjoys one of the best labels of confidence. The label GOTS or Global Organic Textile Standard.
Your Preschool Ling Ling Love is in the details:
Adjustable seat : the P4 Preschool follows the growth of your toddler
It is one of the strong points of the baby carrier P4: his seat is scalable. With pull cords strategically placed you can adjust the apron :
in height from 36 to 52.5 cm,
a width of 40 to 55 cm.
The P4 also has a waistband gusseted. This innovation allows the fabric to marry perfectly the curves of your toddler. The portage is, therefore, more comfortable, accurate, and physiological.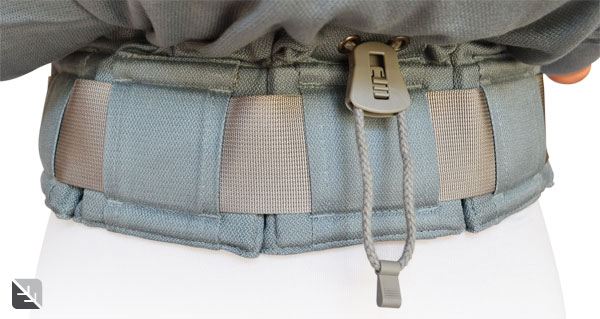 Waistband gusseted adjustable P4 Preschool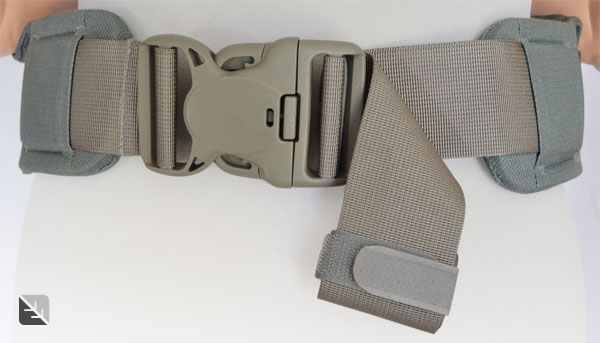 Belt loops secure 3-point door-baby Ling Ling Love

Hood flexible
The hood is a very important point on an infant carrier. It serves to protect from the sun or rain but also to prop your child's head when he sleeps. The P4 Preschool is well studied.

Of the hook and loop fasteners allow you to adjust the depth,
she rolls into a pocket provided and shim the neck with the head support,
straps click on the straps very easily.
Options included
Unlike other brands of baby carriers physiological, accessories of portage Ling Ling d'amour, including :
the mirror of portage : practice to watch your toddler without twisting the neck,


a storage bag : indispensable to properly roll and store your P4 Ling Ling Love.



The other colors of the collection daicaling Ling Ling Love

Data sheet
Kind of Baby Carriers
Full Buckle
Made in
Asia
Material
100% organic cotton
Label
Gots
Recommended baby age
2 - 5 years
Baby's weight
9 to 27 kg approx
Carrying positions
Front & Back
Hauteur du tablier
36 à 52,5 cm
Largeur d'assise
40 à 55 cm
Main advantage
Le plus grand porte-bébé du monde
Warranty
2 years
Product Reviews
Number of Reviews :

22

Average Grade : 4.6 /5
Virginie C.
the 11/09/2020

5/5
Conforme à la description. Je recommande sans problème
Magali J.
the 19/08/2020

5/5
Produit conforme au descriptif Excellent rapport qualité prix (le meilleur que j ai trouvé sur le marché, pour une marque réputée et un portage vraiment physiologique ) Utilisé pour ma fille de 19 mois pour qui les prėformes "bébés " (hoodie carrier ou mei tai) devenaient trop petits Tablier et assise vraiment grands (et rembourrage au genoux bien pensé) Pratique le petit miroir de poche pour portage dos
Gwladys E.
the 24/07/2020

4/5
Très leger
Guyard L.
the 28/05/2020

5/5
Porte-bébé conforme à la description. Très confortable pour l'enfant et le porteur. Un super investissement.
Julie B.
the 27/03/2020

1/5
Trop petit, ma fille de 3 ans a un tout petit gabarit et le tablier n'est pas assez haut. Déçu
Myriam B.
the 13/03/2020

5/5
Je regrette de ne pas l'avoir trouvé plus tôt !! Il est parfait aussi bien pour ma fille de 5 ans que mon fils de 3 ans!
Emilie R.
the 21/09/2019

5/5
Excellent porte bambin, pourquoi n'ai-je pas commandé avant
Phora S.
the 06/03/2019

5/5
Génial pour porter ma fille de 4,5 ans qui pèse 19kg. En plus il protège bien le dos!
Amandine F.
the 23/01/2019

5/5
Une fois les bons réglages fait c'est le top autant pour maman que pour l enfant qui sy et endormi des la seconde utilisation. Hâte de faire de longue balade avec.
Stéphanie R.
the 21/01/2019

5/5
très chouette et pratique pour un prix raisonnable
Camille A.
the 16/01/2019

5/5
Parfait simple et pratique. Léger et esthétique
Mélanie L.
the 22/11/2018

5/5
Je ne l'ai pas encore utilisé car il sera sous le sapin de Noël, mais il est conforme à la description et en parfait Etat. Vivement que je puisse l'essayer.
Fanny C.
the 16/08/2018

4/5
Porte bébé de bonne qualité avec une assise très large, parfaite pour les grands bébés. Dommage que l'écartement se dérègle autant au moment du passage dans le dos.
Claire D.
the 30/07/2018

4/5
Assise un peu large pour en un enfant de 90 cm/12 kilos. Ça lui prend 1/3 des jambes au lieu de s'arrêter aux cuisses. Même mi au minimum le porte bébé est un peu grand pour lui. Pour le reste niquel
Stephanie B.
the 21/07/2018

5/5
Je suis très satisfaite de ma commande. Ma fille est ravi. La qualité est très bonne et confortable
Ronan P.
the 17/07/2018

4/5
Fais un peu mal au ventre quand l'enfant est en portage dorsal ! Mais en central impeccable
Elisabeth D.
the 07/07/2018

4/5
Facile à régler, confortable. Nous avons repris goût au portage avec mon 2 ans et demi
Anne C.
the 06/07/2018

5/5
Très léger, pratique, le bambin de 3 ans s'endort sans problem et le frère de 6 ans (18kg) aime bien en profiter ! vive les balades et randos !
Armandine C.
the 05/07/2018

5/5
Mon fils 17kg pour 92cm est l'a immédiatement adopté.
Vanessa C.
the 13/06/2018

5/5
Très bonne marque très bon rapport qualité prix
ELODIE L.
the 04/06/2018

5/5
De bonne qualité, de jolie couleur. A voir si confortable dans le portage de longue durée
Flore P.
the 25/04/2018

5/5
leger, confortable, facile a utiliser aussi bien en portage devant que dans le dos. Je suis reconcilier avec les porte-bebe, mon fils de 21mois/12kg aussi!
More reviews...