Ling Ling d'amour
P4 LLA PRESCHOOL Titanium
Your P4 Preschool Titanium : the more gray
The difference in tone of the titanium with the P4 Eucalyptus and Stormy blue is particularly low. It should be noted that the titanium is more grey and less blue. Adjust your screen and click on the photo below, you can see the hue between each color Ling Ling Love
What you will use your preschool P4 Titanium?
It will quickly become indispensable, particularly to the large markets.
It is simply the carrier of the Toddlers.
With its XXL dimensions, and a deck of 52.5 cm X 55 cm, the P4 Preschool is just one of the largest carriers in the world.

Our opinion on the door-baby physiological Ling Ling Love
We tested the preschool LLA with a child 6 years of age and 25 kg. The result is stunning :
the comfort is as good as that of a hiking backpack,
your toddler is sitting in the perfect position and physiological,
the installation is quick and easy.
Entirely of organic cotton, your P4 Preschool LLA enjoys one of the best labels of confidence. The label GOTS or Global Organic Textile Standard.


Your Preschool Ling Ling Love is in the details:
Adjustable seat : the P4 Preschool follows the growth of your toddler
It is one of the strong points of the baby carrier P4: his seat is scalable. With pull cords strategically placed you can adjust the apron :
in height from 36 to 52.5 cm,
a width of 40 to 55 cm.
The P4 also has a waistband gusseted. This innovation allows the fabric to marry perfectly the curves of your toddler. The portage is, therefore, more comfortable, accurate, and physiological.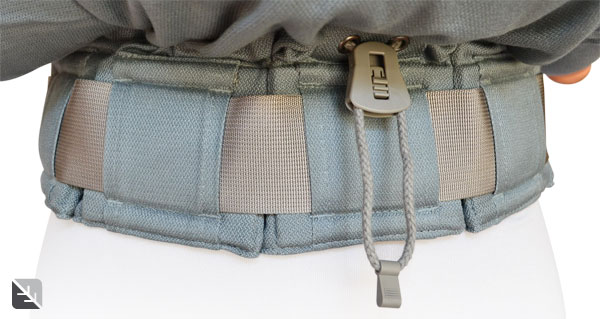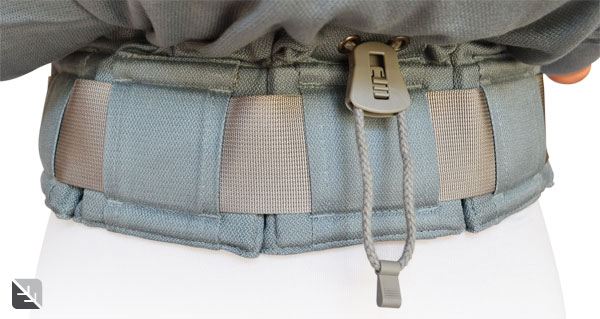 Waistband gusseted adjustable P4 Preschool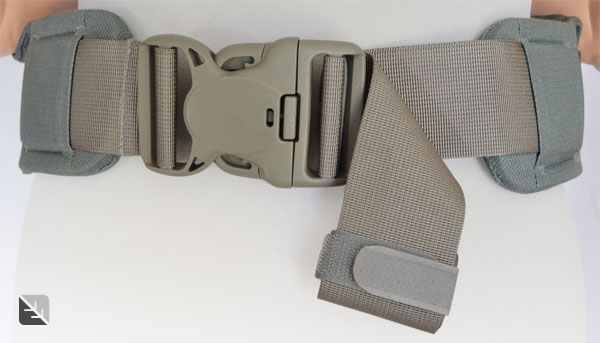 Belt loops secure 3-point door-baby Ling Ling Love



Hood flexible
The hood is a very important point on an infant carrier. It serves to protect from the sun or rain but also to prop your child's head when he sleeps. The P4 Preschool is well studied.

Of the hook and loop fasteners allow you to adjust the depth,
she rolls into a pocket provided and shim the neck with the head support,
straps click on the straps very easily.
Options included
Unlike other brands of baby carriers physiological, accessories of portage Ling Ling d'amour, including :
the mirror of portage : practice to watch your toddler without twisting the neck,


a storage bag : indispensable to properly roll and store your P4 Ling Ling Love.



The other colors of the collection daicaling Ling Ling Love

Characteristics
Recommended baby age

- 2 - 5 years

Carrying positions

- Front & Back

Kind of Baby Carriers

- Full Buckle

Label

- Gots

Baby's weight

- 9 to 27 kg approx

Made in

- Asia

Panel Height

- 36 à 52,5 cm

Seat width

-

Main advantage

- Le plus grand porte-bébé du monde

Warranty

- 2 years

Material

- 100% organic cotton

Weaving type

- Sergé Brisé
Avis des clients (36 Avis)
Après les premiers tests l'article semble bien remplir sa fonction pour un enfant de 17 kilos. Nombreux réglages.
Bon produit rempli son rôle et soulagé le dos (ma fille de 13kg) mais aide plus que nécessaire pour l'installer sur le dos.
Bonjour, peut on mettre l'enfant dans le porte bébé en position dorsale lorsqu'on est seul?
Bonjour, 
Oui avec un peu d'entrainement, vous pourrez tout à fait installer seule votre enfant en position dorsale. Nous vous conseillons de vous entrainer au-dessus d'un lit ou bien d'un canapé pour commencer. 
Bonne journée à vous.