Boba
Boba Gray X - baby-carrier scalable
Your Boba X Gray : the greatest range of use of the market !
Thanks to two ingenious systems, your Boba X Grey will keep a very, very long time. You can use it from birth thanks to its system of reduction of assisi, but also up to the 4 see 6 years of your child (20 kg). This is one of the only baby carrier on the market to offer a wide range of use.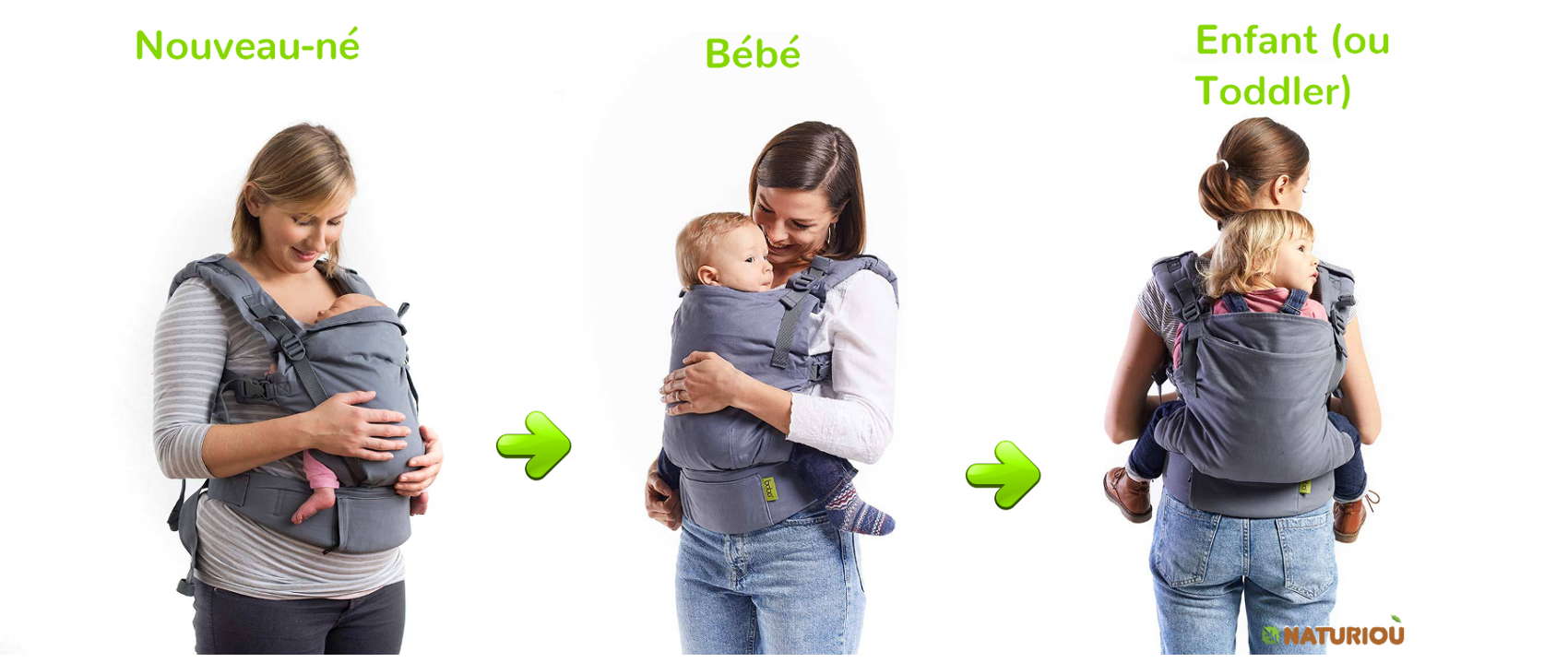 New Boba X Grey : a door-physiological regardless of the age
It is the feat of Boba X, your child will be maintained in a physiological position, regardless of their age. It will suffice to adjust the seat and it is very simple to perform.
What is a physiological position?
It is the most comfortable position and the most healthy for your child. It has been validated by many professionals as the'International Institute of Dysplasia of the Hip. This position "seated-crouching" is for baby to put legs far apart and knees raised. You can see a "M" - drawn, it is called also the "M" position (or position of the frog)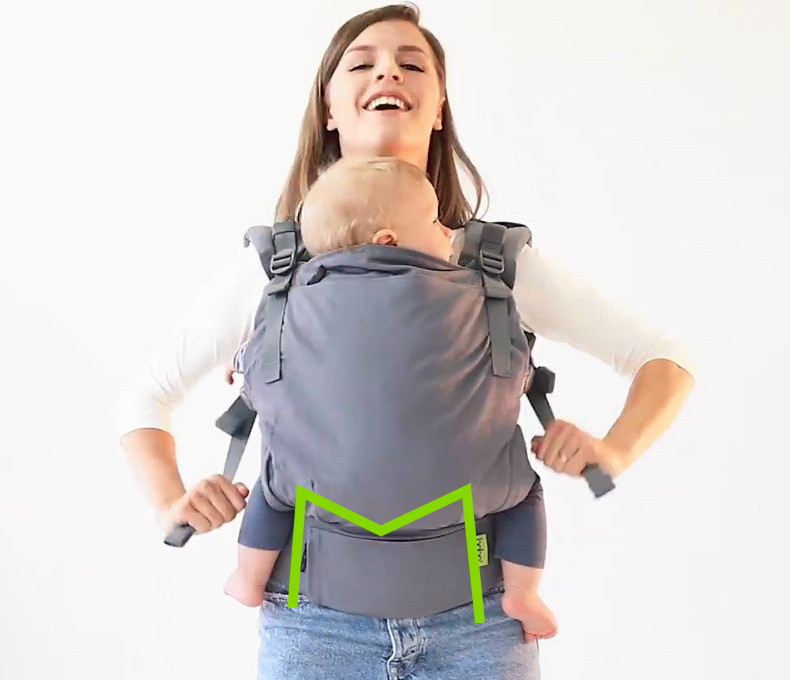 How to reduce your door-baby size newborn?
Thanks to an ingenious system of velcro straps and sliding, you can reduce up to 20 cm sitting baby. It is very small and this allows to assure a new-born. You can also reduce the height of your Boba Gray X at the level of the shoulder straps.

Reduction of assisi at the level of the belt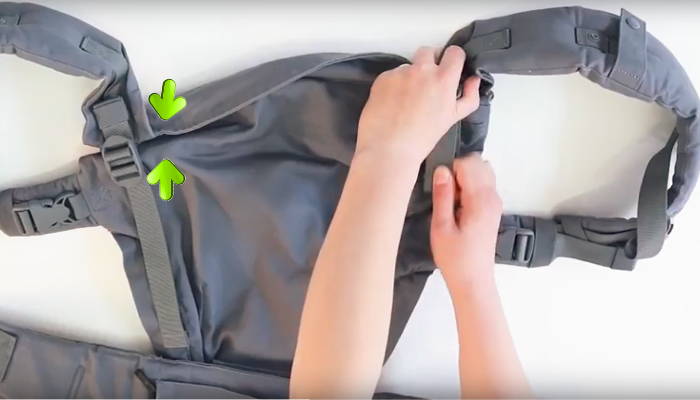 Reduction of the height of the deck
How to enlarge your Boba X-door-child ?
Nothing more simple, just add the extensions provided. Your seat then reached the width record of 51 cm. Your Boba X becomes a true door-child. This width of 51 cm is on a par with the best door baby Toddler or Preschooler.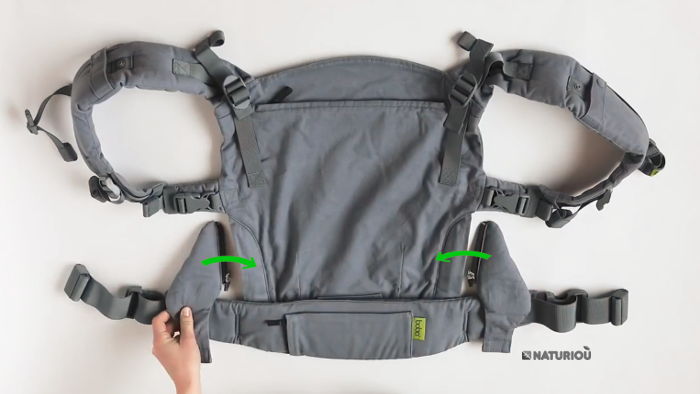 Short videos on the Boba Gray X
Here's a video that summarizes the points strengths and settings of your Boba X Grey.
Morgane explains in detail the characteristics of your Boba X
Characteristics
Recommended baby age

- 0 - 4 years

Carrying positions

- Front & Back

Kind of Baby Carriers

- Full Buckle

Baby's weight

- 3.5 to 20 kg approx.

Made in

- Asia

Waistbelt measures

- 63 - 147 cm

Panel Height

- De 30 à 40 cm

Seat width

- De 20 à 53 cm

Main advantage

- Le plus adaptatif du marché

Warranty

- 2 years

Width

- 50cm

Weight

- 750 g

Material

- 100 % Cotton
Avis des clients (18 Avis)
Anonymous A.
- 08/03/2022
Porte bébé tres pratique , installation facile
Anonymous A.
- 12/12/2021
Il est top au niveau de l'ergonomie et du désign, par contre il me fait mal au dos, la ceinture du derrière manque d'un rembourrage comme j'ai pu éssayer dans le air x de love and carry. Il serait parfait avec ce maintien.
Be the first to ask a question about this product!