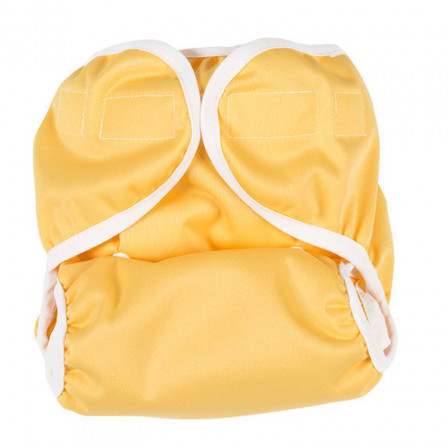 View larger
P'tits Dessous wrap - Lemon
P'tits Dessous
3214672
The panties of protection So Protect P'tits Below allows the system for leaks with a layer of classic. It comes through above the classic.
Its double gussets ensure no leaks.
The panties So Protect is suitable for day and night.
The panties are scalable. Single size : 3-15 kg.
Model : Panties of protection So Protect P'tits Dessous Lemon.
No reward points for this product.
Your order delivered within 2 to 4 days
Panties of protection So Protect P'tits Below
Your panties for protection, So Protect is PUL. It ensures the tightness of your layer classic So Bamboo. It is also suitable with all other brands of standard diapers. It is used over the classic. It has no elastic : it does not mark the delicate skin of baby. its edges in lycra are soft and stretchy.
The So Protect : panties scalable one size
The panties of protection So Protect P'tits Dessous is scalable. It is one size : 3-15 kg. It has pressure on the front of the panties. They allow you to adjust the height of the pants according to the weight of your baby.
Characteristics of the So Protect Lemon
Double gussets leak-proof
One size : from birth to the cleanliness
Does not mark the skin of baby
Velcro fastening to adjust the panties
Dries very quickly.
Usage tips
Position the panties of protection So Protect above the layer classic. Adjust well with the velcro fastening. The panties can be reused 2 to 3 changes if it is not contaminated. Air between the two changes.
Composition
100% PUL (polyurethane).
Wash
Washing Machine 40 to 60 °.
The velcro is folded back on themselves so as not to hang the rest of your clothes.
Ultra rapid drying in the open air.
The quality P'tits Below
The PUL pants of protection So Protect is ultra-resistant. It does not change over washings. It is designed to withstand over 800 uses.
Data sheet
Material
Pull
Baby's weight
3,5 to 15 kg approx.
Main advantage
Ne marque pas la peau de bébé
Size
One size
Anonymous A. published the 01/08/2019 following an order made on 30/06/2019
produit efficace pour maintenir l'humidité et bien ajusté à mes deux enfants, mais produit de basse qualité. Un des scratchs ne scratche plus après quelques utilisations seulement. Beaucoup de picot du scratch ont disparu, le rendant presque lisse. Utilisation d'une culotte par dessus pour maintenir la culotte nécessaire...Nul.Je précise que je suis en lavable depuis 3 ans et je suis très soigneuse sur le lavage des couches. Jamais eu un tel problème avant avec une couche!Défaut qualité d'un produit. Je précise que ce produit défectueux n'a pas été acheté sur naturiou, mais je suis septique quant à la durabilité de ces culottes.