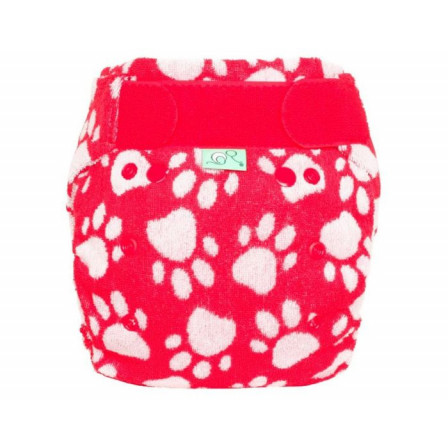 View larger
Totsbots Bamboozle Pawfect - Layer washable classic bamboo
Tots Bots
Designed by Totsbots in Scotland, the layer washable bamboo Pawfect is endowed with natural fibres ideal for sensitive skin. Thanks to its snaps, it adapts perfectly to babies of 4 to 16 kg.
Layer machine the natural fibers of bamboo
Kernel absorbent microfiber exterior and bamboo : 80% bamboo, 20% polyester
Size 2 : from 4 kg up to 16 kg
Booster bamboo stretch included (allows for a double absorption)
The hook and loop fasteners to attach : adjustable
Model : Totsbots Bamboozle Pawfect
No reward points for this product.
Your order delivered within 2 to 4 days
Bamboozle Pawfect by Totsbots
Used below a panties of protection, the layer in a classic bamboo Bamboozle Totsbots absorbs the liquids. It is made of bamboo. The layer in a classic bamboo Bamboozle is ideal for naps and at night. Its insert built-in brings a large absorption for a reliability secure.
Bamboo stretch, the Bamboozle wife the morphology of the baby. Its hook and loop fasteners allow a perfect fit. Its pressure on the front allow you to adjust the layer and make it scalable.
Available in size 2 : 4.5-16 kg
Composition of the Bamboozle
Maintenance and cleaning
Data sheet
Made in
Scotland
Material
Bambou
Label
Oekotex 100
Baby's weight
4 à 16 kg
Routine de lavage couches lavables
Pas de vinaigre blanc ni bicarbonate de sodium