How to use your voucher
Enjoy
7€ offered

for your first order

With the code GOOD7, you can enjoy a discount of 7€  for orders over 65€ (offer not valid in conjunction with promotions). To enjoy, simply enter the code as explained below.
How to use your voucher
You have a good discount, and want to benefit from it : it is very simple...

You select your items on the site Naturiou, and click on the icon Cart in the upper right, which is located in the left column.
A summary window of your shopping cart is displayed as in this example :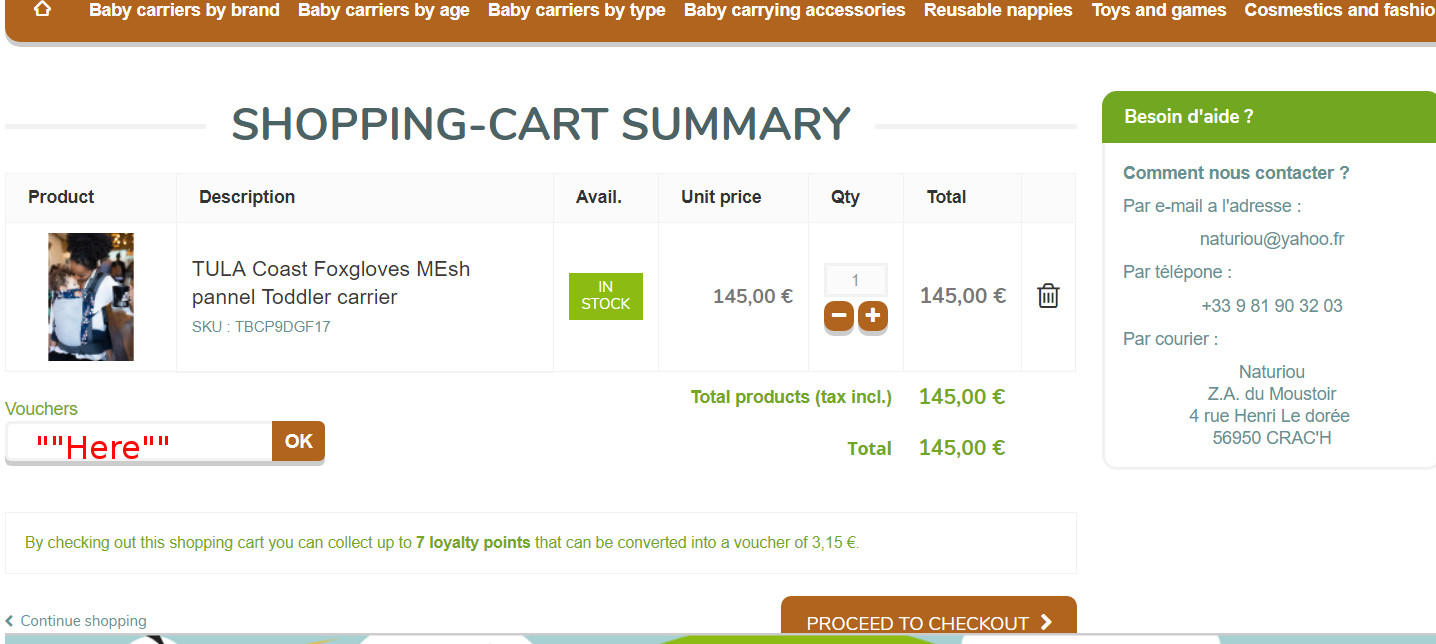 You simply enter the code in the space under Vouchers

If your discount code is valid you should see the discount appear.
 

You then enter in the end of validation of your order, by clicking NEXT :
your identification,
your address,
selection of the mode of transport,
selection of the mode of payment and finalization of the order.