Love and Carry porte-bébés
Love and Carry ONE + Fog organic Cotton - Ergonomic Babycarrier
Your baby carrier physiological ONE + Fog : the high-quality by Love & Carry
The famous baby carrier physiological ONE + upon the birth of Love & Carry is changing again. After having improved his door-baby lighthouse on a few points that you will find below, Love & Carry now offers a first pattern fabric organic cotton certified GOTS ! This certification is very important and reveals the high quality of the cotton used.
A fabric made from organic cotton certified GOTS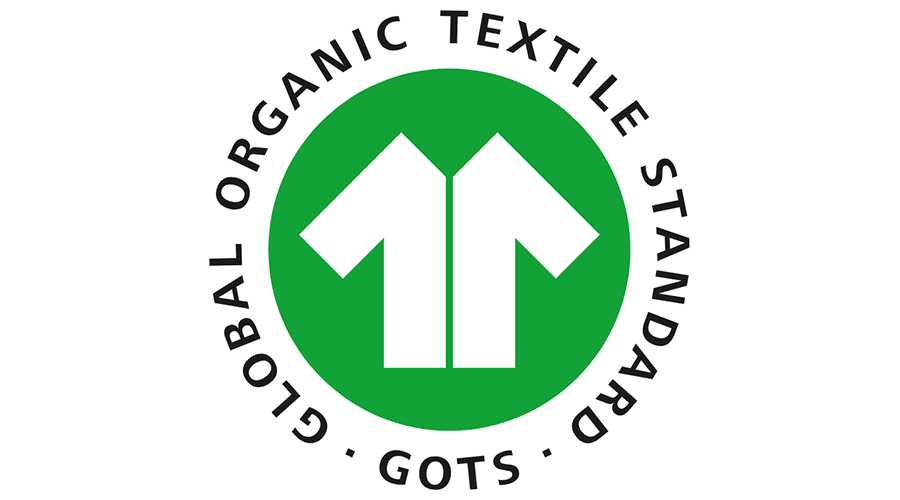 Your baby carrier ONE + Fog is made with a fabric 100% organic cotton and certified GOTS.
Certification GOTS means Global Organic Textile Standard, is :"Ecology and Social Responsibility". It is a label very demanding on social and ecological criteria. It is recognized as a global benchmark for textiles made from bio-fibres.
To learn more, we invite you to take note of their website is very clear : https://www.global-standard.org/fr/
The benefits of the baby carrier ONE +
The preformed ONE + has the advantage of being simple to install and has many features not previously available.
Has what looks like the settings of the baby carrier ONE + ?
In a first time, from birth until about 4 months, you need to clisper the shoulder straps to the waistband. The straps should go under the thighs of the baby so that it can move freely. Also, be sure to store the straps of the apron in the ring of fabric provided for this purpose. This installation envelope perfectly your little baby and provides him with a sound position, physiological, and respectful of his or her growth.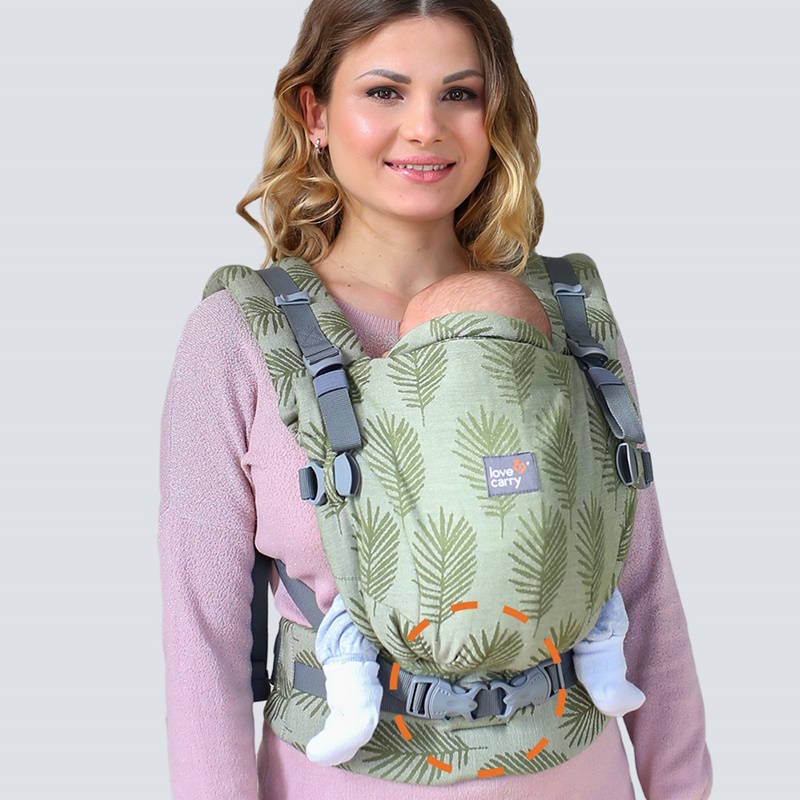 Subsequently, soon 4 months of your baby, you can clip the straps to the apron as on a baby carrier standard. This installation is best for children more large, it maintains a better back and allows a physiological position perfect.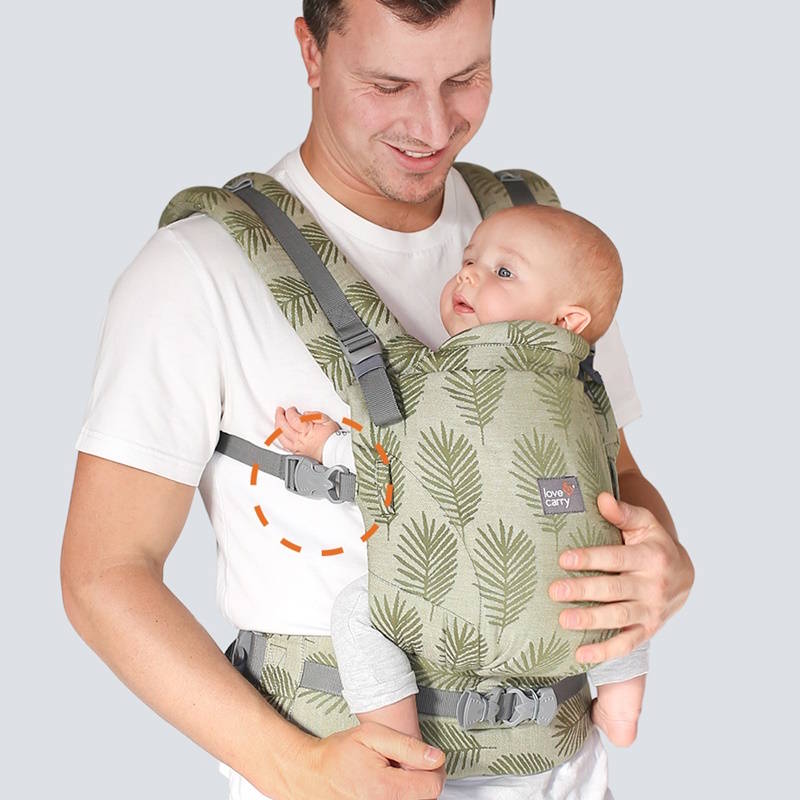 To adjust the height, just slide the straps according to the morphology of your child.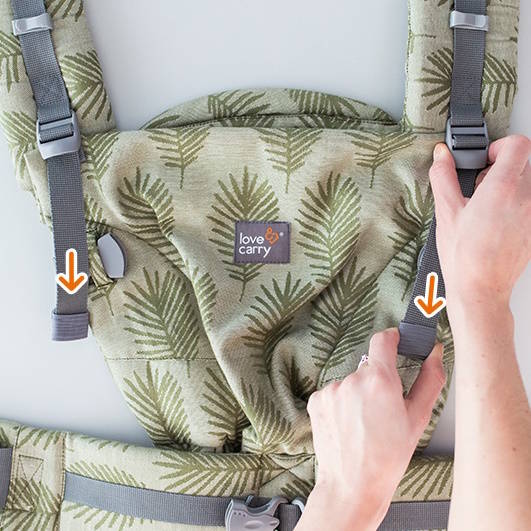 For the width, it is a system of scratch. You can adjust it with the baby in the baby carrier directly. This is very simple and intuitive.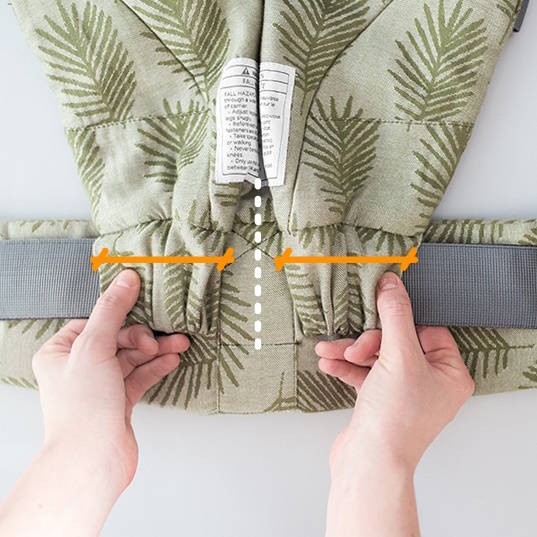 The physiological position in a preformed
In order to acquire a good installation in a door-baby, it must be sure to install baby properly. Baby-carrier called "physiological" have been designed with a deep seat that allows you to wrap the baby's back. The ONE + also has this deep seat.
With the ONE + , you can wear in three positions : on the tummy, back and hips.
Be sure to install your baby in this way :
Place baby at the bottom of the seat so that his legs are bent in an "M"
The back is curved like a "C"
Buttocks well in back
The arm free and not stuck in the carrier
The head above the door-baby to clear his airway
The ONE + is approved by the International Institute for Hip Dysplasia.
All the features of the ONE + Love & Carry
Hood detachable
On the ONE +, you'll find a removable hood. It will come off easily with buttons pressures. Very handy if you do not want to use it at home during a portage daily. Replace the easily as soon as you want to go out and that you want to protect baby from the wind.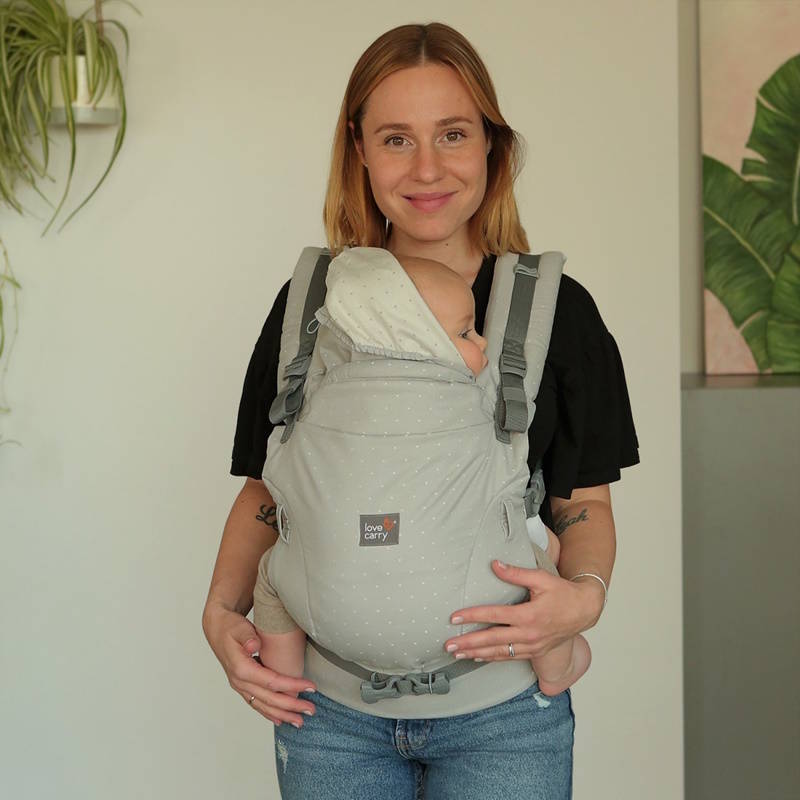 Strapless croisables X more simple to install
The baby carrier ONE + is one of the first carrier to have a neck strap are detachable, in order to cross the shoulder straps much more easily. The portage in X is very much appreciated by the staff of portage. In fact, wear it with the straps crossed provides a better fit and provides more comfort when wearing over long periods of time.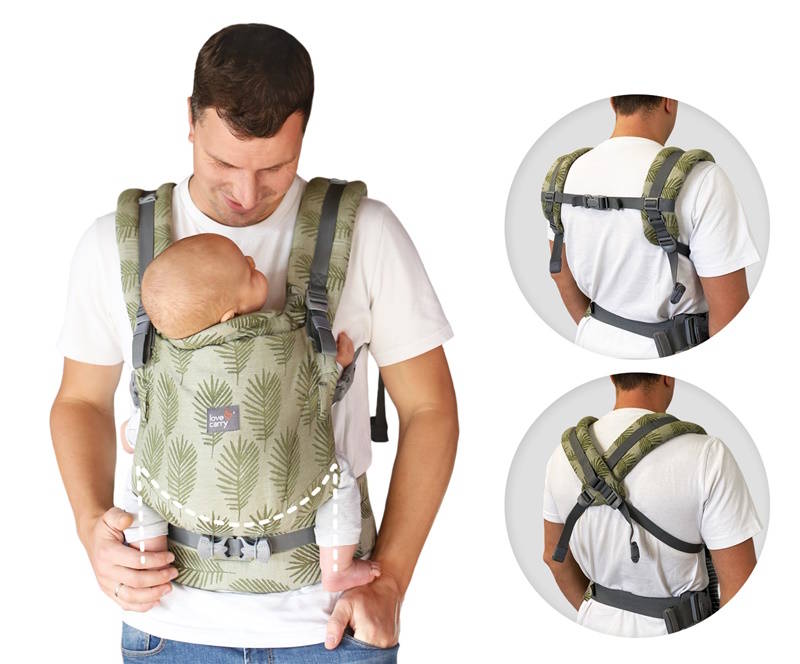 Shoulder straps and padded waist belt
For even more comfort, Love & Carry has padded the shoulder straps and the belt of the ONE +. The belt retaining perfectly the baby and relieves your back. The shoulder straps, they relieve greatly on your shoulders and brings the sweetness at the portage for the wearer. Advantage important to take into account when porting long-term !
Love & Carry ensures that the carriers are also at ease when porting.
The maintenance of your baby carrier
Our advice :
Wash it very occasionally your baby carriers to the washing machine in delicate cycle at 30°
It is better to clean up with a damp sponge (or cloth) and a bit of mild soap
Strongly not recommended to use bleach or put the baby carrier in the tumble-dryer
Our recommendation : use guard straps in cotton to avoid the bites and the saliva of baby on your shoulder (risk of rapid wear).
More details in video
Characteristics
Minimum age

- birth

Carrying positions

- Front, Back & Hip

Taille minimum

- 50 cm

Baby's weight

- 3,5 to 15 kg approx.

Made in

- Ukraine

Waistbelt measures

- 64 à 134 cm

Panel Height

- 25 à 38 cm

Seat width

- 18 à 33 cm

Main advantage

- Préformé ultra physiologique de la naissance à 2 ans

Weight

- 740 g

Material

- 100% coton bio GOTS

Conditions de lavage

- 30°
Avis des clients (10 Avis)
Ravie de cet achat, il me tarde que mon bébé naisse pour le porter, ce porte-bébé était pour moi un indispensable.
Bonjour, pouvez-vous me dire quand il sera à nouveau disponible svp? Merci
Bonjour, le ONE+ Fog de Love & Carry est actuellement en arrêt de fabrication. Il est possible que ce modèle revienne début d'année prochaine, mais rien de sûr pour le moment. Nous vous conseillons d'opter pour un autre modèle de ONE+.