Néobulle
Néobulle Jungle Bres Marine 4m60 Wrap
Scarf porting easy for new-born and toddler
By its material unique and innovative, the wrap Néobulle Jungle Bres Navy brings absolute comfort to the portage. Composed of matter resulting from algae and cellulose, the scarf Jungle is soft and fluid. Easy to use, it offers a portage easy and ideal to start with. Its fluffy fabric and wrapping it allows you to build easily. Check out this scarf as a surprise and very handy to carry baby from birth to 15 kg.
The handling of the Néobulle Jungle makes it very easy to tie. The settings don't move over the portage. Fold by fold is done easily. The scarf has a very good grip, which makes it perfectly supportive. It is ideal to wear as much toddlers as toddlers.
Portage physiological and respectful with the Jungle Bres Navy
Wear physiological way your child with thescarf of portage Jungle Bres Navy. Several positions of porting open to you :
The scarf is done in a fluid manner thanks to the fabric's exceptional Jungle Bres. Lightweight and supportive at the same time, the Néobulle Jungle Bres provides a perfect fit. Your baby is placed in a comfortable manner. You have the possibility to choose several types of knots as a function of position in the portage. With a little learning and training, you are fully in control of the portage in a sling.
Side wearer, the scarf Jungle Bres
Fluid, lightweight while being supportive, these are the promises of the wrap Néobulle Jungle Bres. To try it is to adopt it ! Wear slightly your child of 3.5 to 15 kg in great comfort. Its fluffy fabric and comfortable brings a unique sensation when porting. You do not feel your child. Its weight is evenly distributed on your shoulders. A pure wonder !
The + of the wrap Néobulle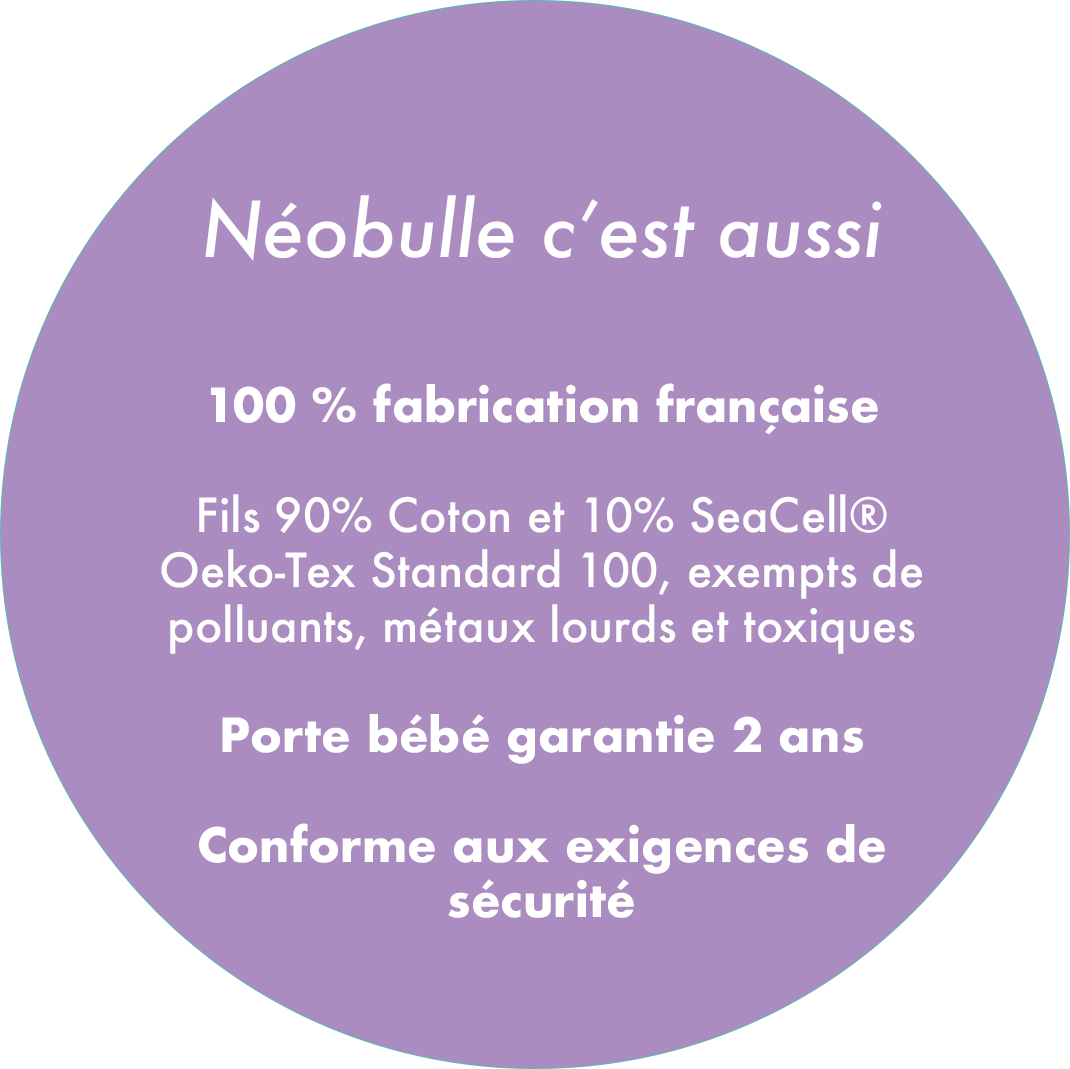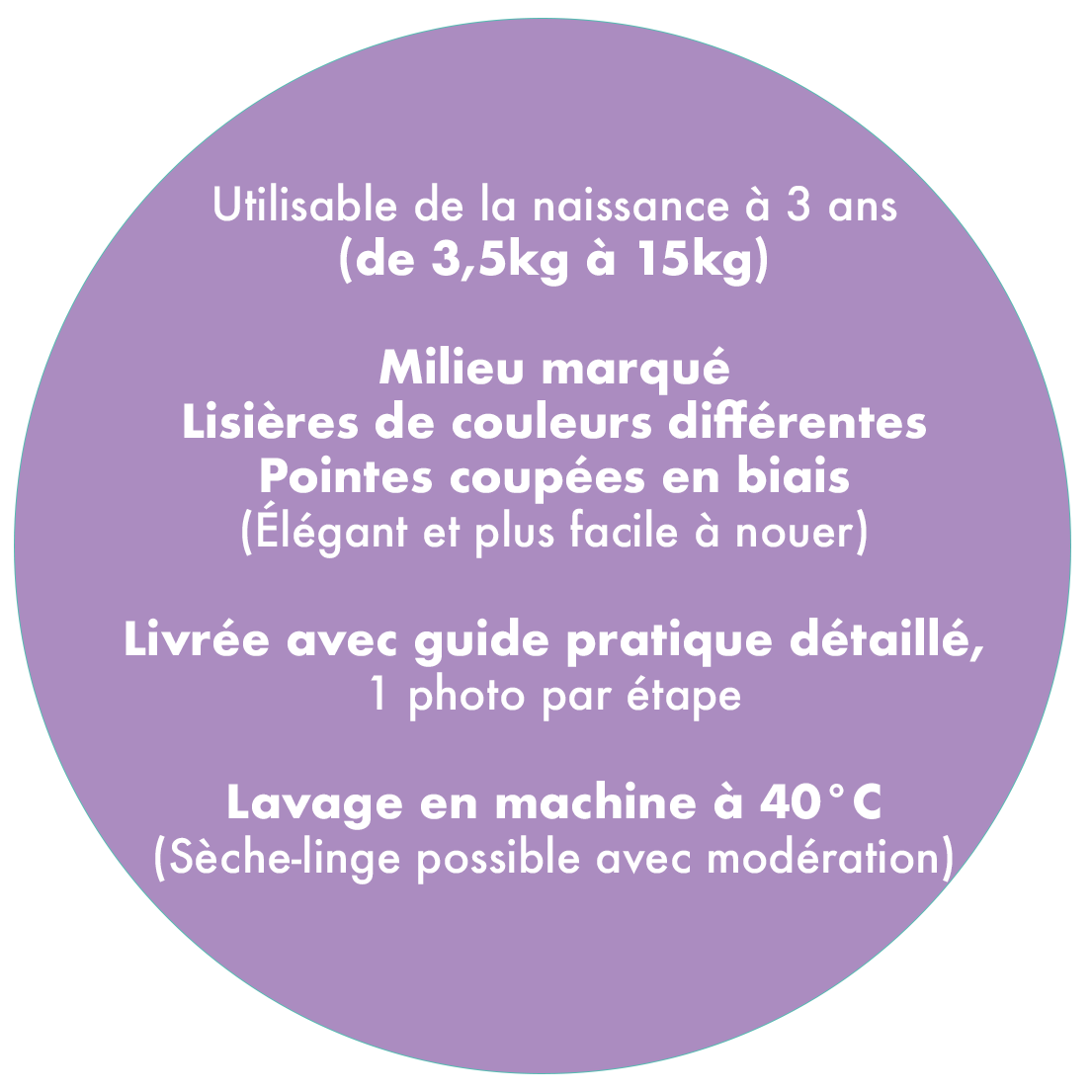 What a portage is recommended for new-born ?
Nothing is more physiological than the wrap (and the sling) to carry from birth. You carry the baby against you and allow him or her to discover the world safely. Easy to tie, the wrap does not create any pressure on the delicate body of your child. Perfectly maintained, baby appreciate babywearing in a sling because he was reassured and calmed down quickly.
How to install baby in the baby carrier Néobulle
Characteristics
Minimum age

- birth

Recommended baby age

- 0 - 4 years

Kind of Baby Carriers

- Woven wrap

Label

- Oekotex 100

Baby's weight

- 3,5 to 15 kg approx.

Made in

- France

Warranty

- 2 years

Material

- 90% Coton - 10% SeaCell®

Sécurité

- European and German standards

Faut-il un nœud?

- Oui
Avis des clients (2 Avis)
Très jolie echarppe de portage, souple et agréable à porter
Anonymous A.
- 26/07/2019
Magnifique, conforme à la description.
Be the first to ask a question about this product!