Tula
Tula Explores Sleepy Dust - carrier Scalable
Payment available in 3 or 4 times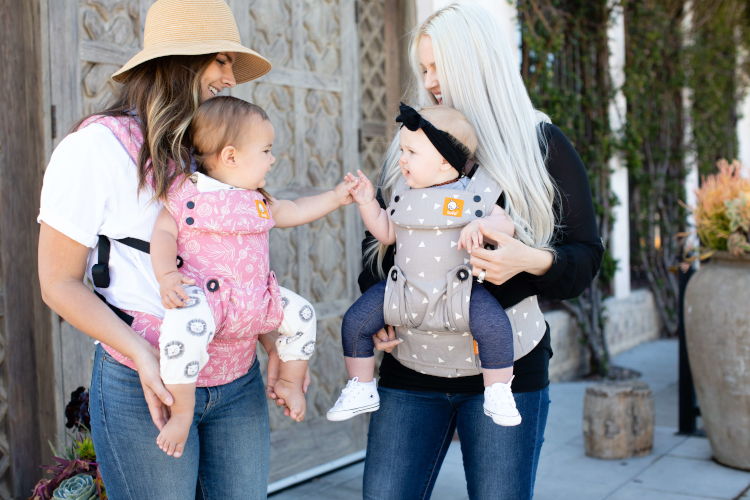 Tula Explores Bloom and Sleepy Dust
Tula Explores Sleepy Dust : comfort and technology
The portage "facing the world" attracts you ? You want a baby carrier that is simple and easy to use ? Go on an adventure with baby and the Tula Explores Sleepy Dust. You are wearing your child in a physiological manner, with all the know-how of Tula. The brand of Polish offers a preformed adaptive colored to wear from 0 years to 4 years.
That means the baby-carrier adaptive ?
The new generation of preformed is intended to be scalable, adaptive. That is to say, you also carry a newborn than a toddler with your baby carrier. No need of booster cushion, the preformed so-called adaptive is paid according to the morphology of your child. Pressure inside the waistband allow you to adjust the width of the deck. This is called the seat of the carrier. Thus, the Tula Explores suitable for a port of 3.5 to 20 kg. The Tula Explores does not force the variance of the natural hip in a newborn.
Tula Explores 3 positions physiological
With the preformed Tula Explores, wear your child in 3 positions :
Stomach : 0 to 6 months
Back : from 6 months
Facing the world : physiological position with the bucket seat
A physiological position in a baby carrier is characterized by several criteria :
legs folded in "M"
knees higher than buttocks
rounded back
pelvis anteverted
Here is a picture of the physiological position of the baby carrier Tula Explores Sleepy Dust. The "M" of the legs draws perfectly. Baby is placed comfortably in his baby carrier. It can be worn as well over several hours, without creating any injury on his body.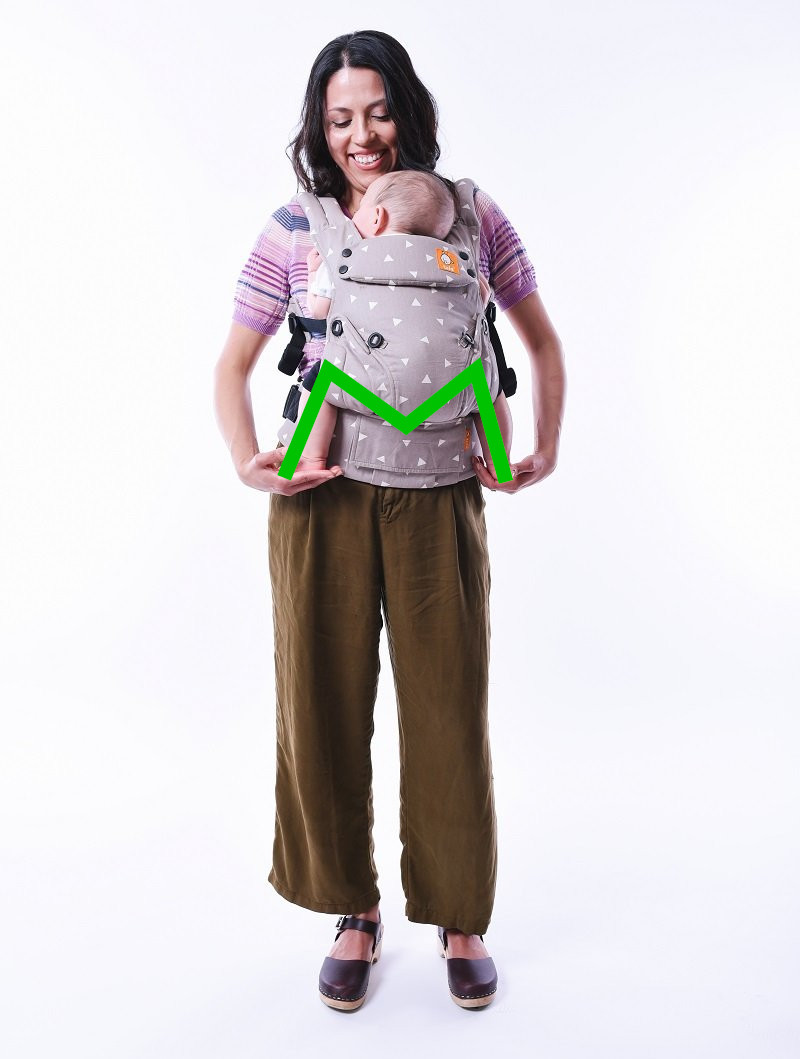 Physiological Position in "M" Tula Explores Sleepy Dust
The Tula Explores the side of the holder
Comfort and flexibility are the key words of the Tula Explores. Manufactured in a 100% cotton fabric, the Explore is designed to be easy to handle. Simple to use with its adjustment straps streamlined, the preformed scalable has many cushions : strapless, waistband, hollow of the knees for baby. Its beautiful grounds is to be distinguished from its counterpart kingdom and mixed theErgobaby Omni 360.
Designed for wearers from size XS to XXL, the Explore is very simple to use. The adjustment straps allow you to adjust the baby carrier according to all the morphologies.
Setting Explores Tula Sleepy Dust video
Maintenance and cleaning of your baby carrier evolutionary
We recommend that you do not over wash your baby carrier.
Wash in washing machine at 30°.
Not tumble dry.
Characteristics
Recommended baby age

- 0 - 4 years

Carrying positions

- Ventrale, dos & Face au monde

Kind of Baby Carriers

- Full Buckle

Baby's weight

- 3,2 à 20,4 kg

Made in

- India

Shoulder straps measurement

- 54 à 130 cm

Waistbelt measures

- 70 à 135 cm

Panel Height

- 32 - 42 cm

Seat width

- 20 à 35 cm

Warranty

- 2 years

Material

- 100 % Cotton

Taille du porteur

- XS à XXL
Avis des clients (1 Avis)
Anonymous A.
- 23/04/2020
Magnifique
Be the first to ask a question about this product!